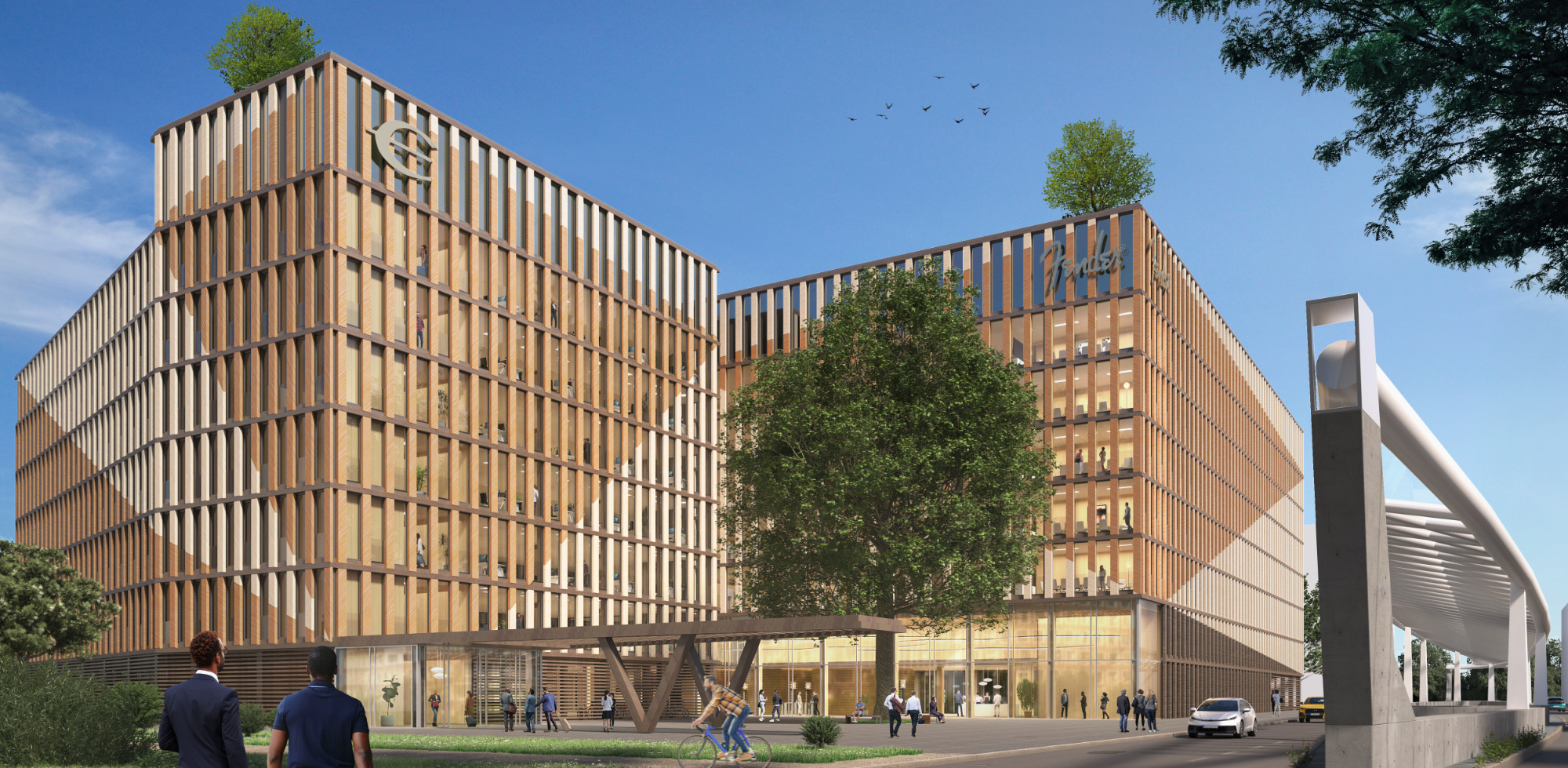 Gateway Gardens
New office building in the airport district, Frankfurt a. M.,
Gateway Gardens is an office and commercial district at Frankfurt Airport. The district was built from scratch starting in 2008 on a site at the Frankfurter Kreuz, which had previously been used for a settlement by the US military.
TEK TO NIK was challenged to come up with an innovative design for a 6-story building that would receive DGNB Platinum certification and approach the cradle-to-cradle principle as closely as possible.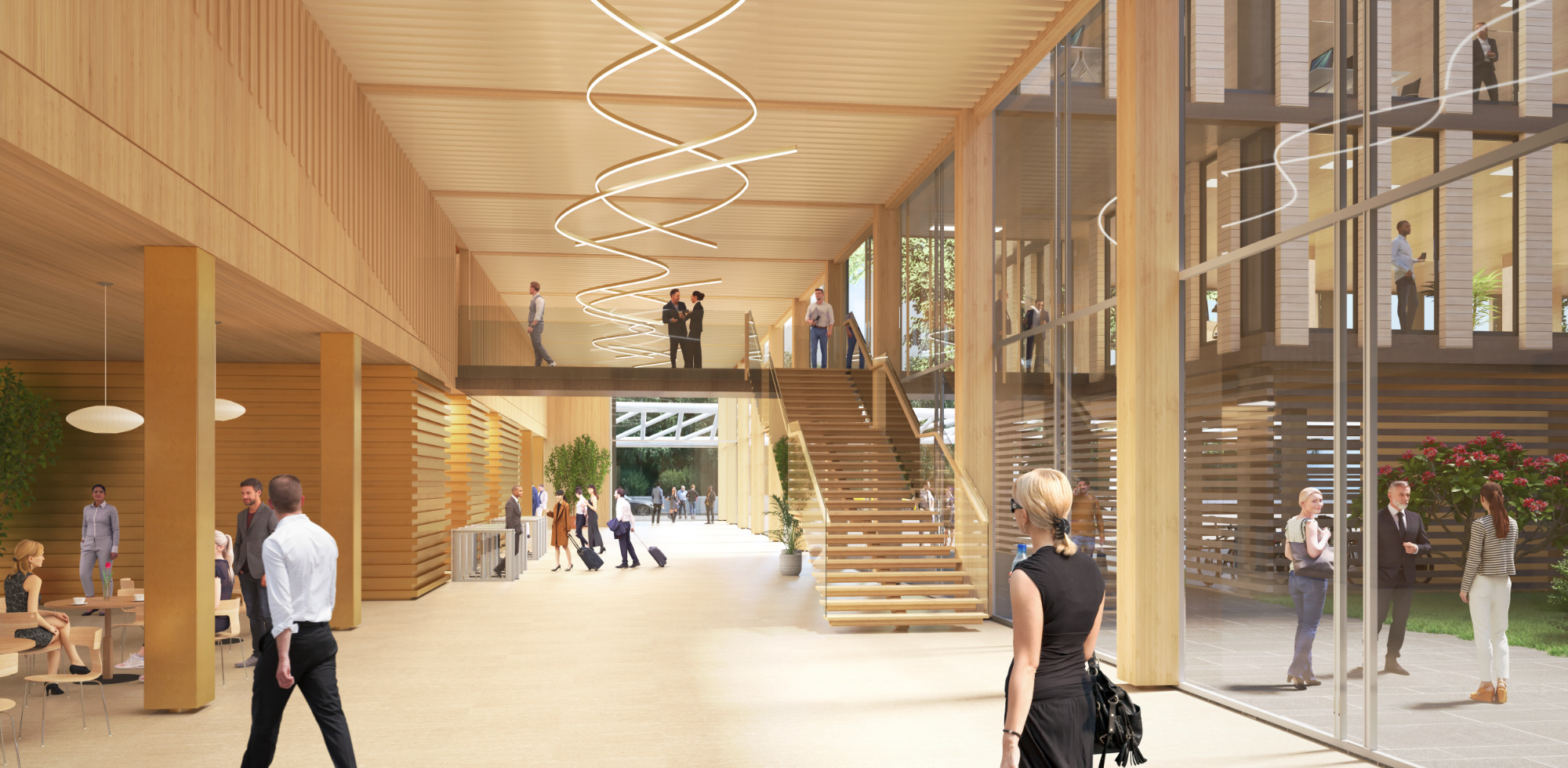 As a solution, we designed a latest generation wooden building with an effective geometric drawing over the full height and width of the facade, realized with the natural colors of the woods alone. Overall, the building should look quite noble and luxurious like "high-tech in wood". For the use, two addresses with a great variability in the rental options were planned.
Our competition design was awarded 3rd prize.