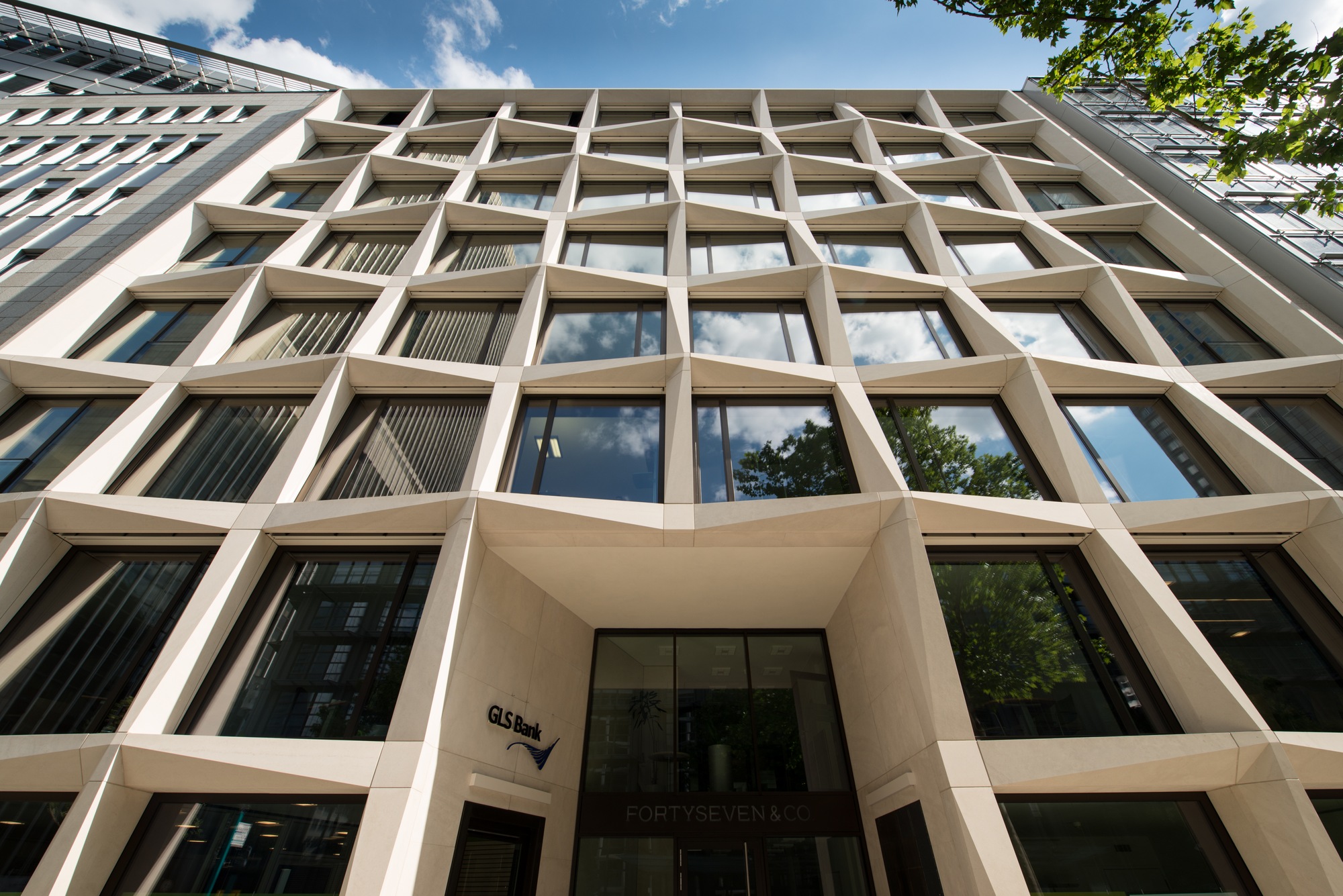 Office building Fortyseven & Co
Frankfurt am Main, 2015
The design for the prime location within walking distance of the banking district, the Old Opera House, the main train station and the trade fair centrally aims at expanding urban elegance in Frankfurt's banking district. The result is a high-quality address with an unmistakable face and perfectly calculated proportionality.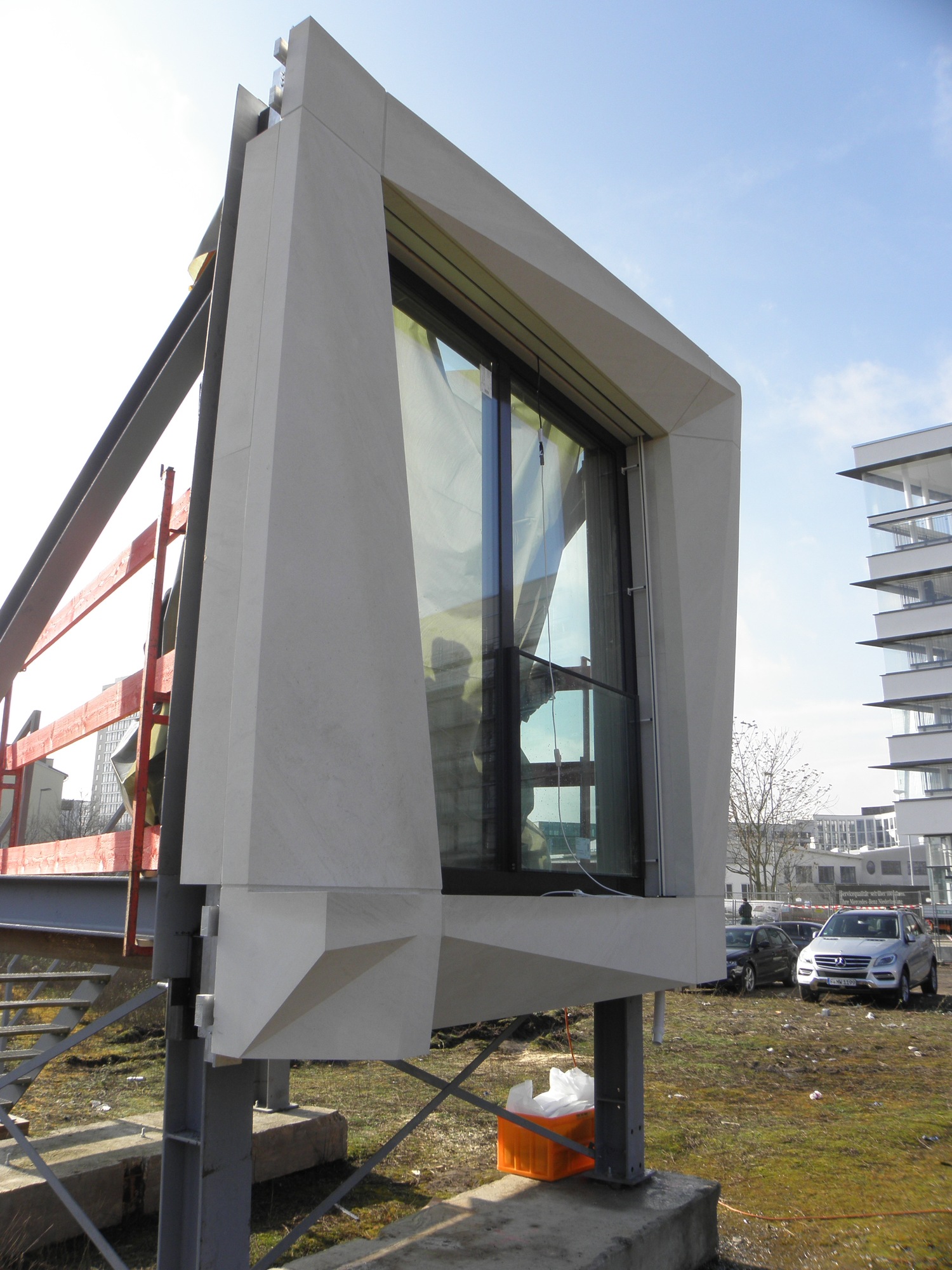 Characteristic of the style are the framings of 3-dimensional pilaster strips, which move in waves across the façade and, with their over 6-meter-wide wings, are reminiscent of a net. The surface is systematized in a classically strict manner: The square grid counts 8 units each in height and width, with the swings of natural stone combining 4 units each into a floor-spanning square.
Together with the engineers of HOFMANN NATURSTEIN GmbH & Co. KG, we developed cubic elements made of natural solid stone of up to three meters in length for the realization. Such dimensions in such high precision seemed to be possible only with precast concrete elements until then. This durable, ecological and economical way of designing facades with natural solid stone represents a real innovation in jointless design.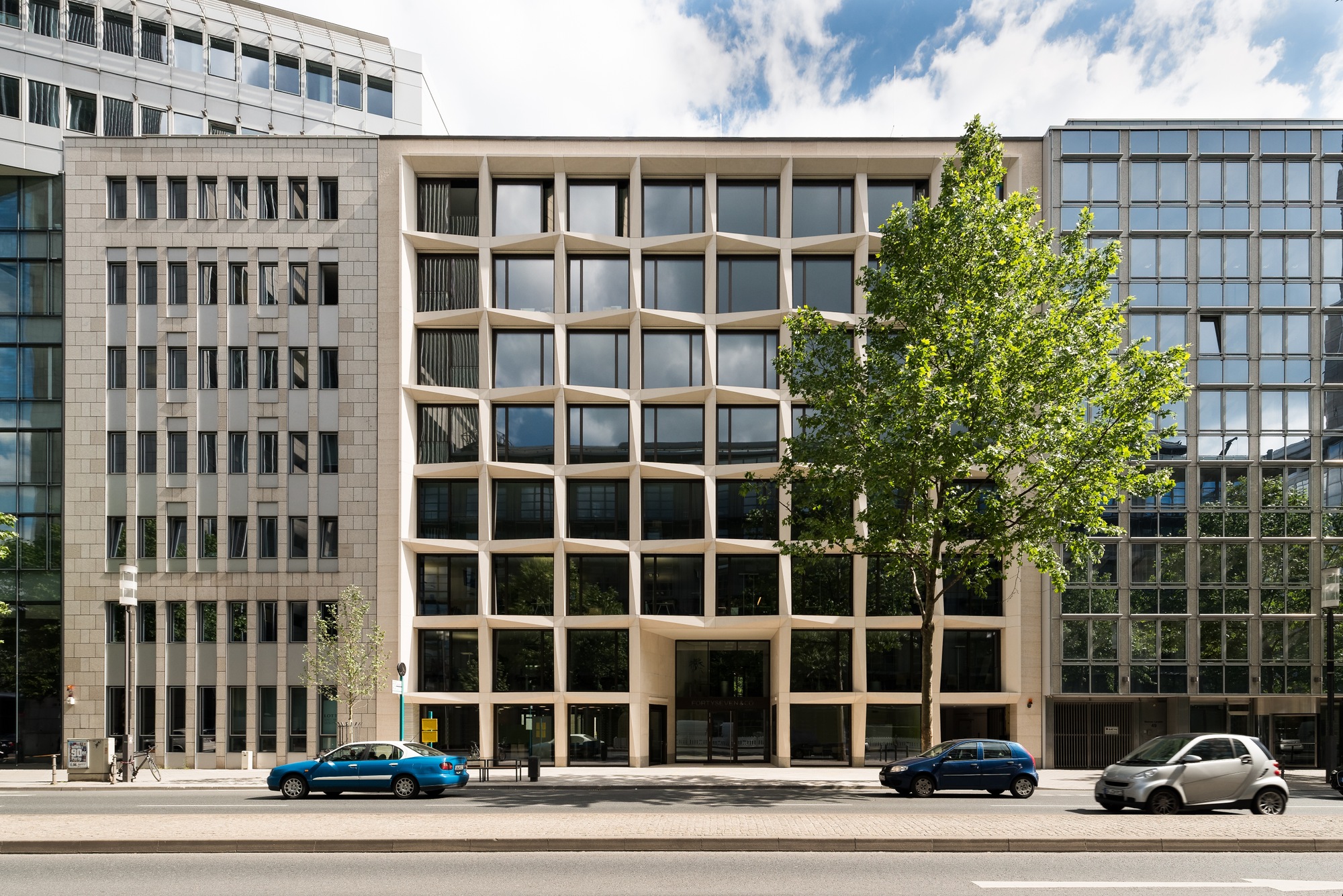 The distinctiveness of the facade is underlined by the almost 7-meter high, centrally located entrance portal. For the sculptural design of the natural stone pilasters, we found inspiration in expressionist and cubist modernism as well as in proportion studies of Italian rationalist architecture.
We see this as a developmental step that can make the district, which is dominated by administrative buildings, more livable. The "monotonous" banking district is being invaded by a looser formal language that is more in keeping with the self-image of today's office workers than "bureaucratic" facades. The building has won several awards for its innovative façade and has also received considerable international attention.