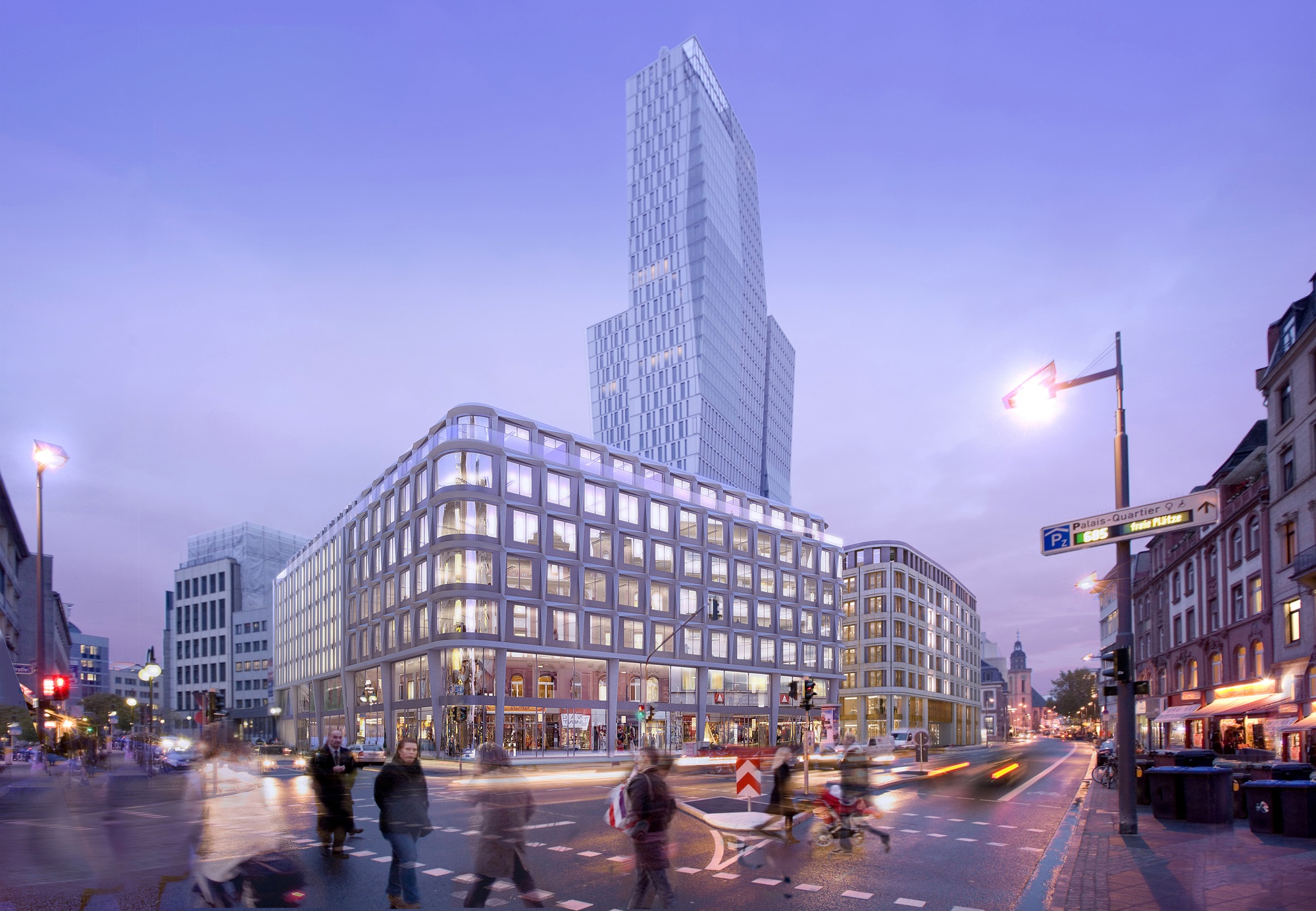 Rundschau-Areal
Design for mixed use in the middle of the city center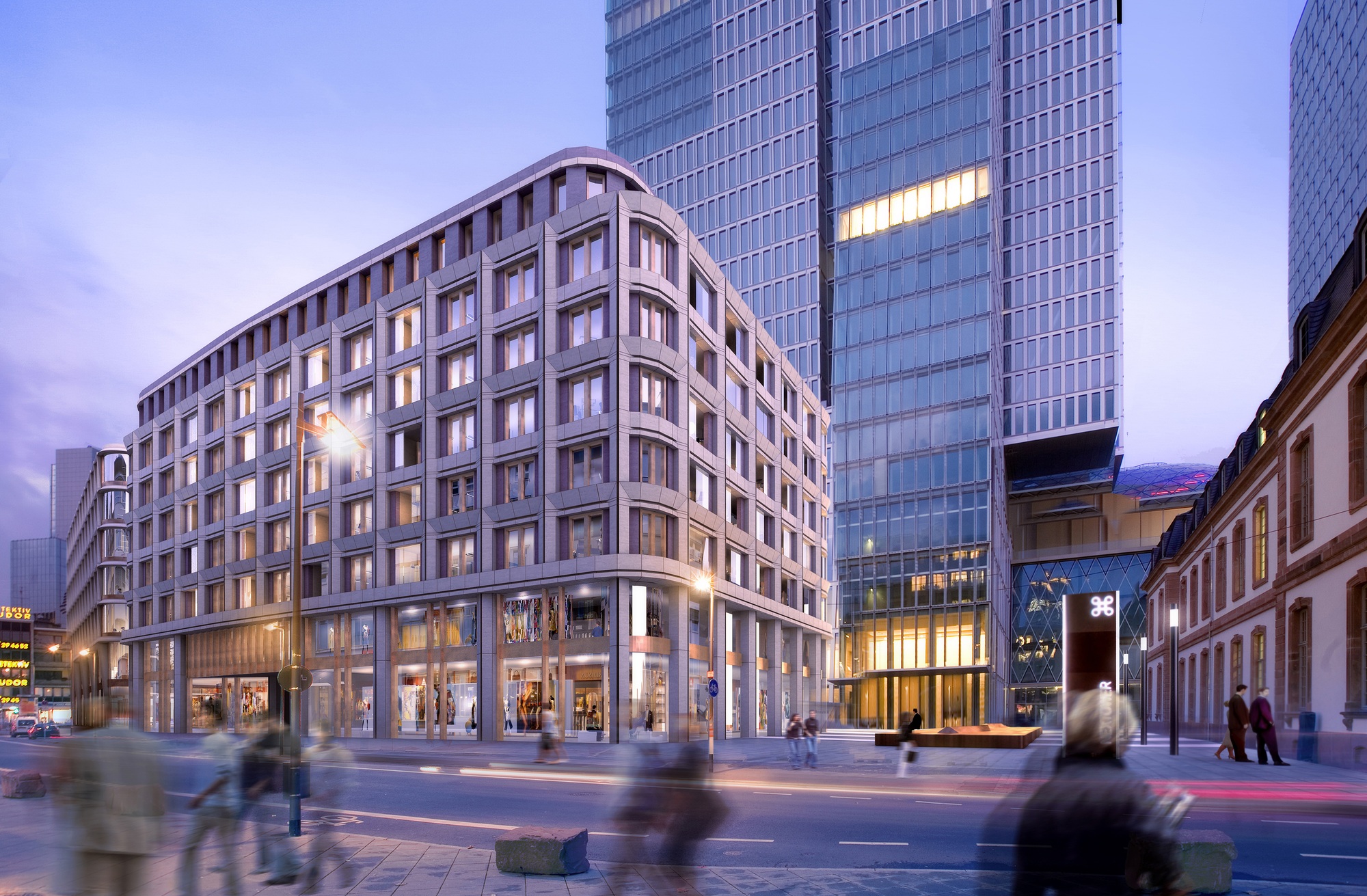 Where the Frankfurter Rundschau used to be at home, a high-quality property for hotel, stores, offices and housing was to be created. In the process, "the history of the site was to be incorporated into the design concept."
Our concept preserved formative memories of the Rundschau-Haus, which had become a landmark. At the same time, the design supported the further development of the inner-city urbanity. It took up the earlier structure of the complex. A new feature was an urban opening exactly where Münchsgasse was historically located, in order to create more frequency and a second path to Nextower, as well as to avoid a backyard situation at the rear.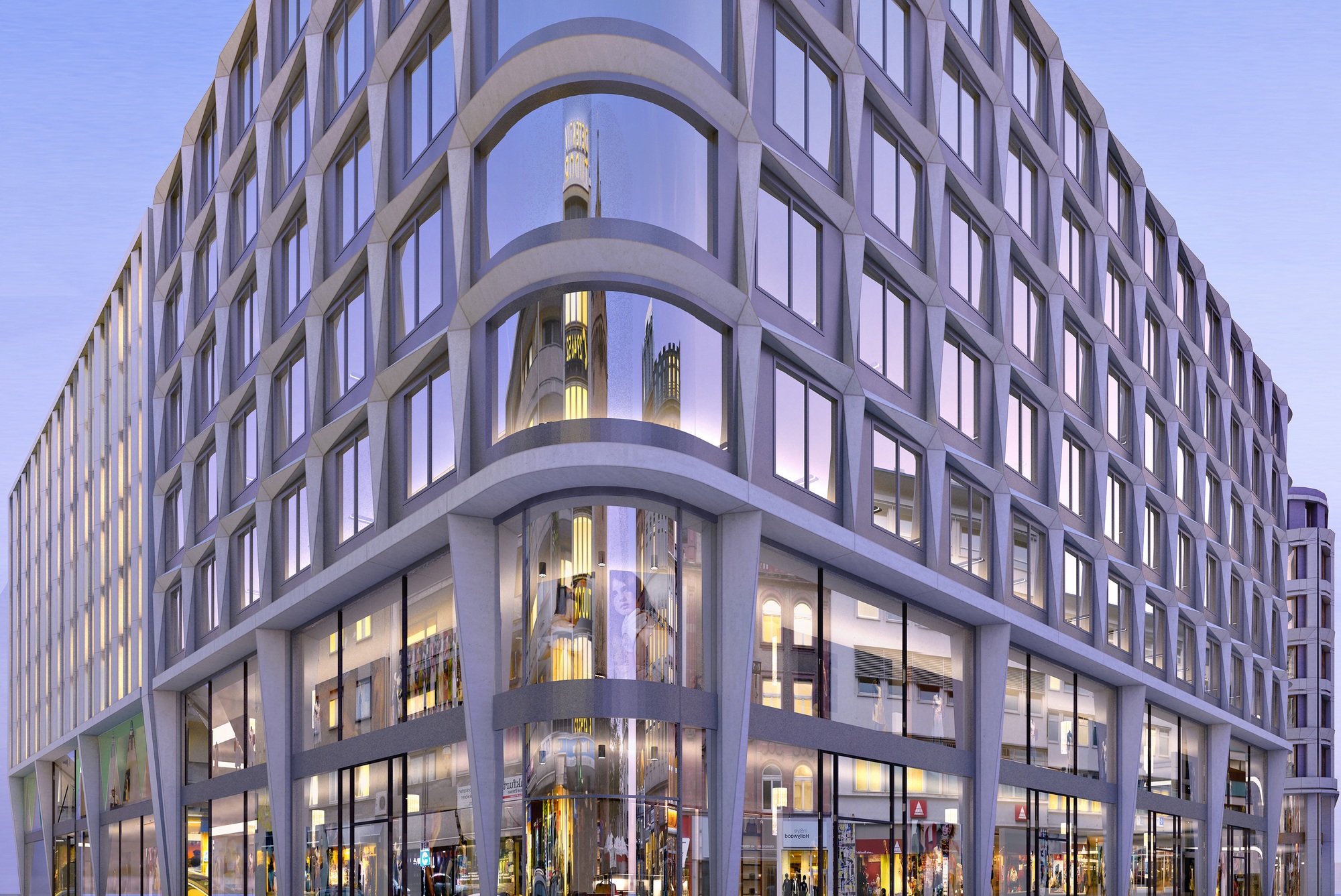 The office section leaves the former curvature and wedge-shaped columns fresh – a reminiscence of the Berentzen building and design of the square as a gateway to the city center.
The hotel has one floor more than the office building, without the different floor heights being noticeable from the outside. The satin window surfaces avoid the facade monotony typical of hotels.
The residential building appears generous and classically urban. The proportions, the champagne tones of the material and the loggias convey pleasure in urban life. A glazed courtyard brings light into the corridors.
Our design, which won 3rd place, was designed to create an overall metropolitan impression. Much of what the people of Frankfurt had loved about this place is visually back, a livable urban impression for users and passersby.