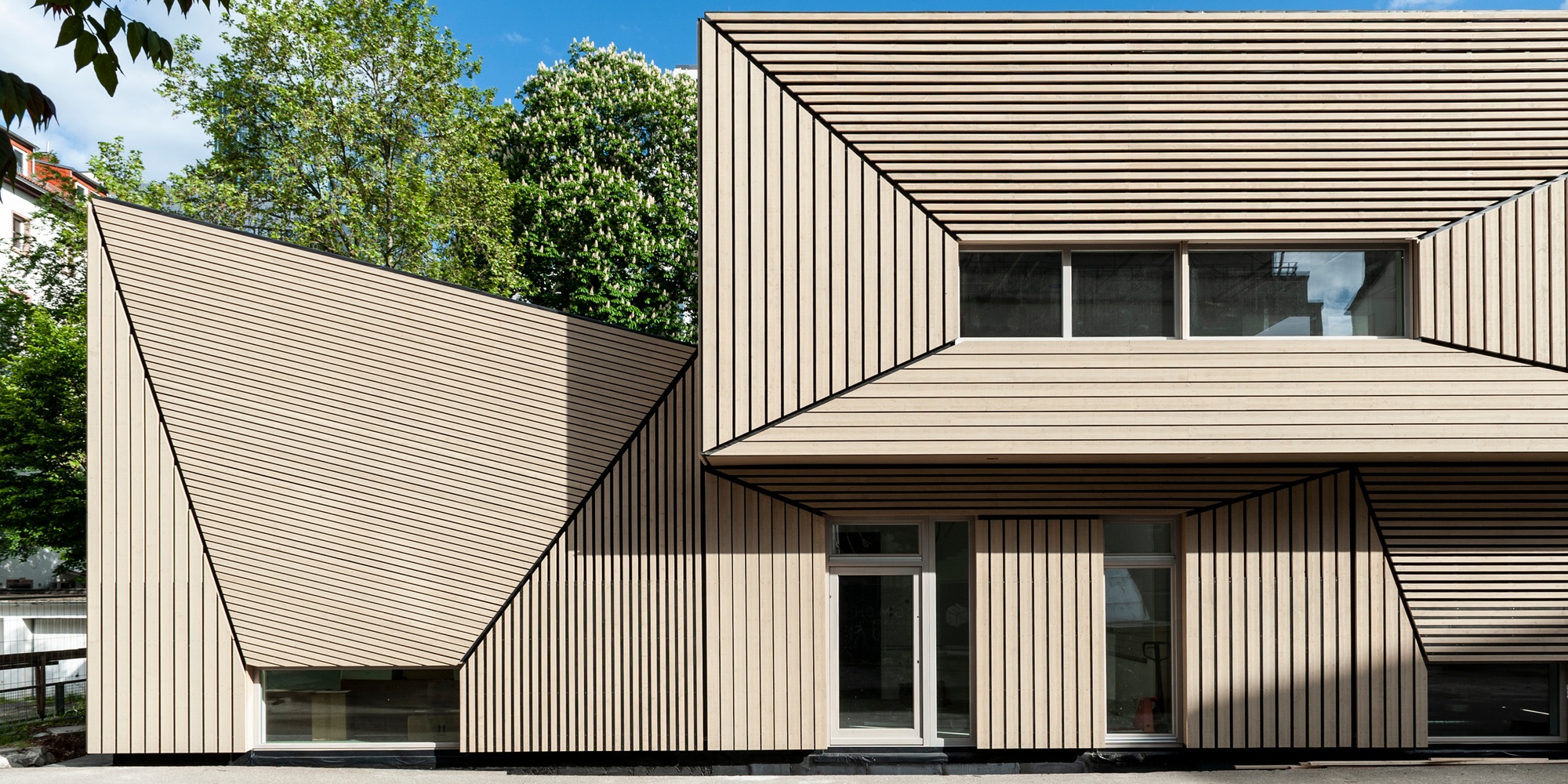 Sustainable day care center
as a timber construction at the FBC, Frankfurt am Main, 2021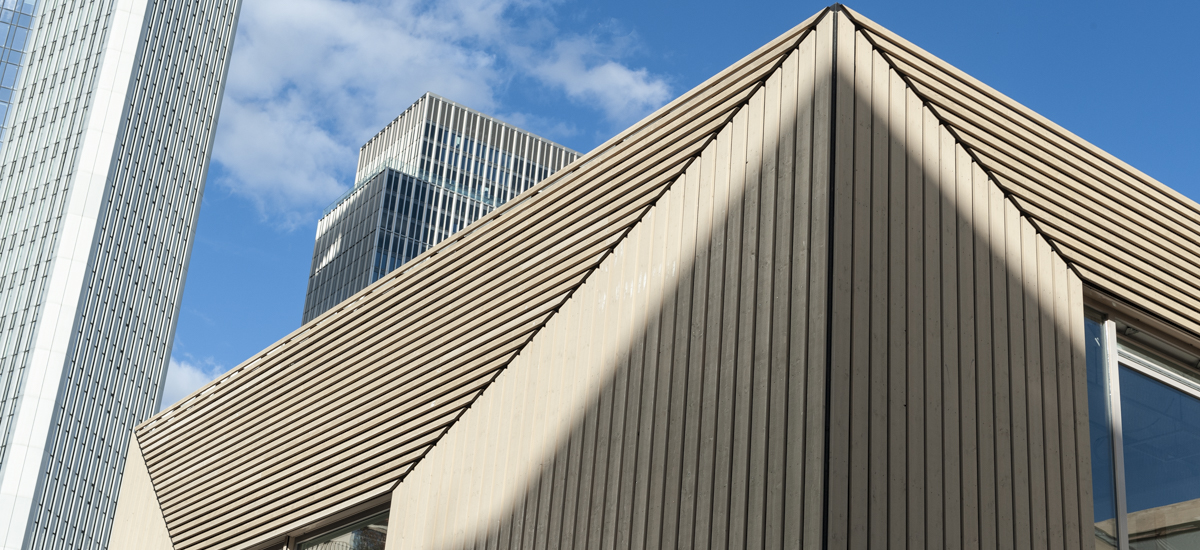 Parts of the Deutsche Bundesbank had to move to the Frankfurt Office Center (FBC) for seven years. Due to the lack of childcare facilities in Frankfurt's banking district, a company daycare center was to be built on the roof of the underground parking garage. However, this remaining site actually offers too little space for the target size of 80 to 90 children. In addition, the usable area is designated as "non-buildable open space" in the development plan, so that only a temporary building permit could be issued for the new building.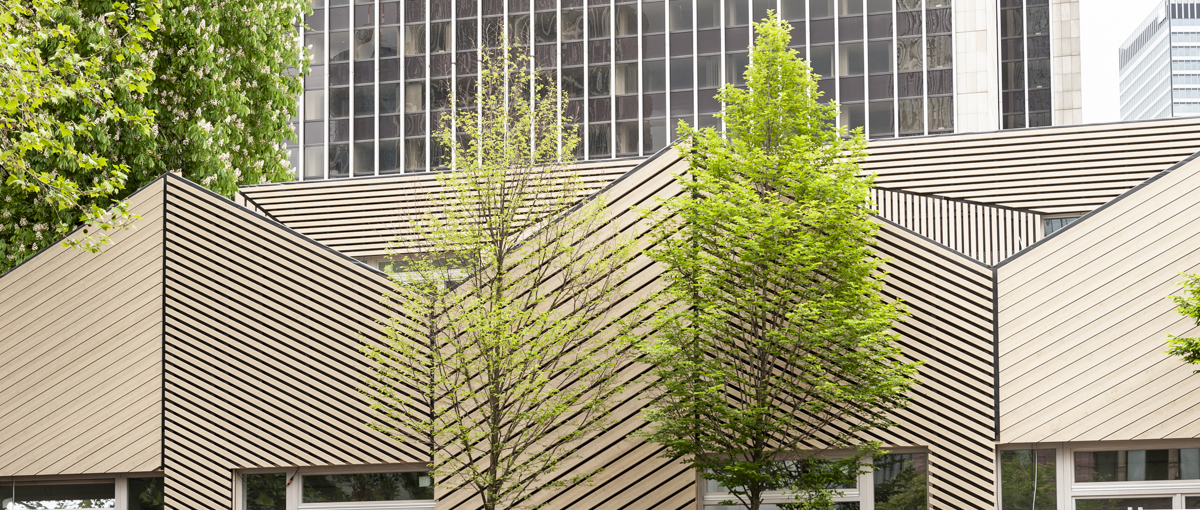 The task was solved with a two-story structure in timber construction: The group rooms and the kitchen of the daycare center are located on the entrance level. On the second floor there is a multi-purpose room, ancillary rooms and a large roof terrace which, together with the nearby playground, provides a sufficiently large outdoor play area.
This efficient spatial concept creates a modern daycare center for 88 children aged 1 to 6, despite the cramped conditions.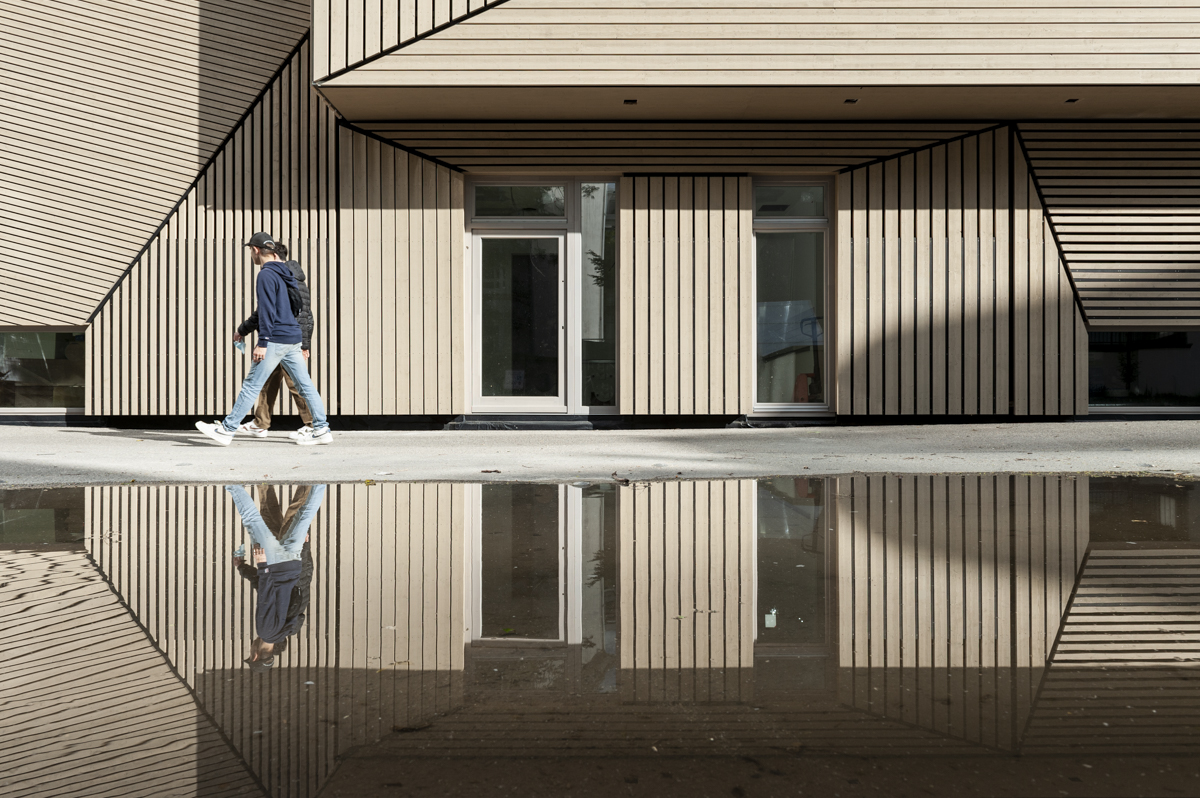 For TEK TO NIK and the executing timber construction company, the sustainability of the building was the primary consideration, in addition to the costs. The chosen timber construction (solid board-stack ceilings and walls in timber panel construction) allows the building to be dismantled after the utilization phase and rebuilt elsewhere. Another advantage of the timber construction method is that the supporting structure of the underground parking garage can take the load of the new building without additional reinforcement measures.
In 2022, the completed building will receive an award of the "ICONIC AWARD 2022: Innovative Architecture – Selection" in the category – ARCHITECTURE – Public / Culture / Education.