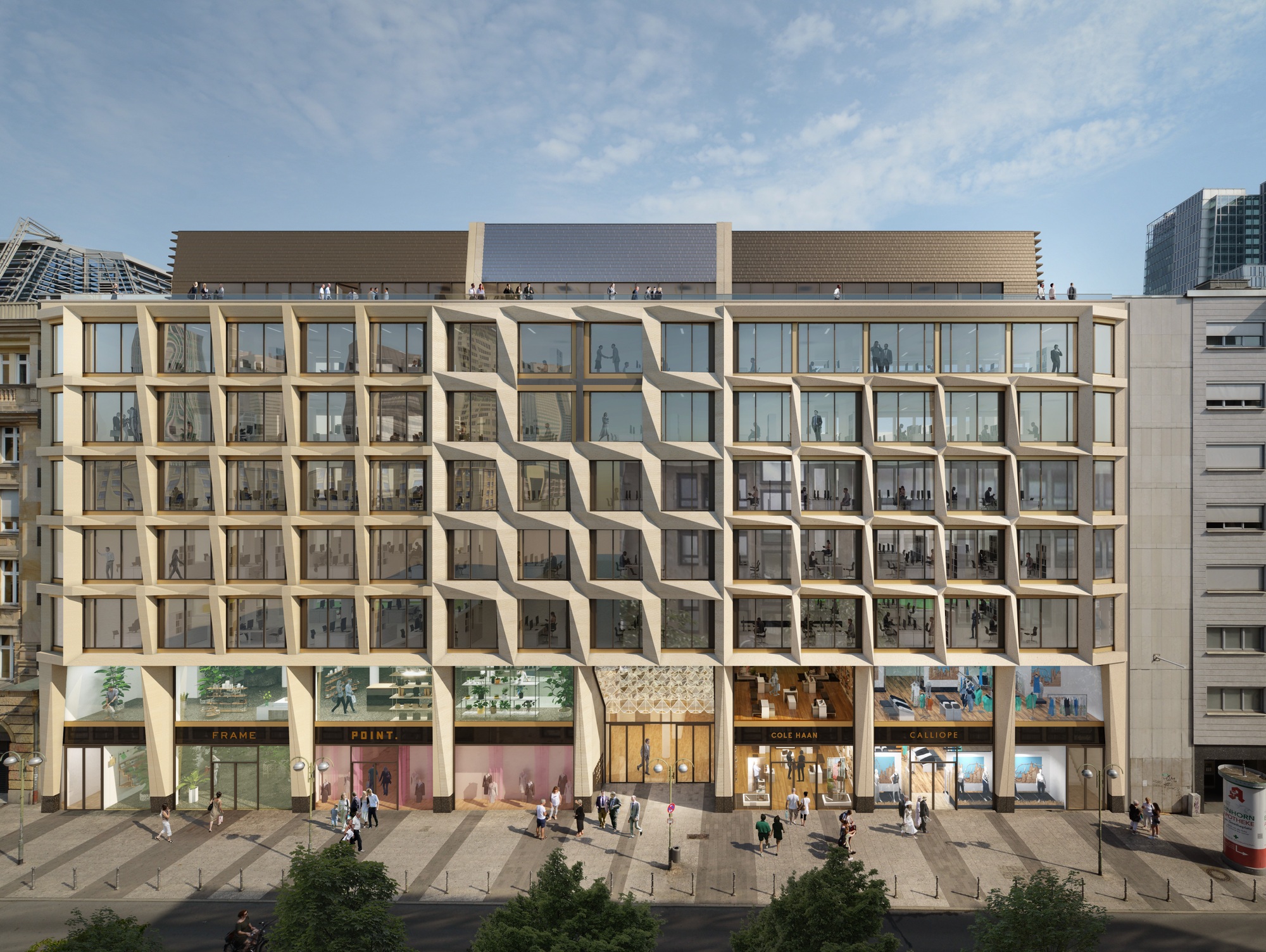 Biebergasse und Börsenplatz
New construction of an office and commercial building in Frankfurt am Main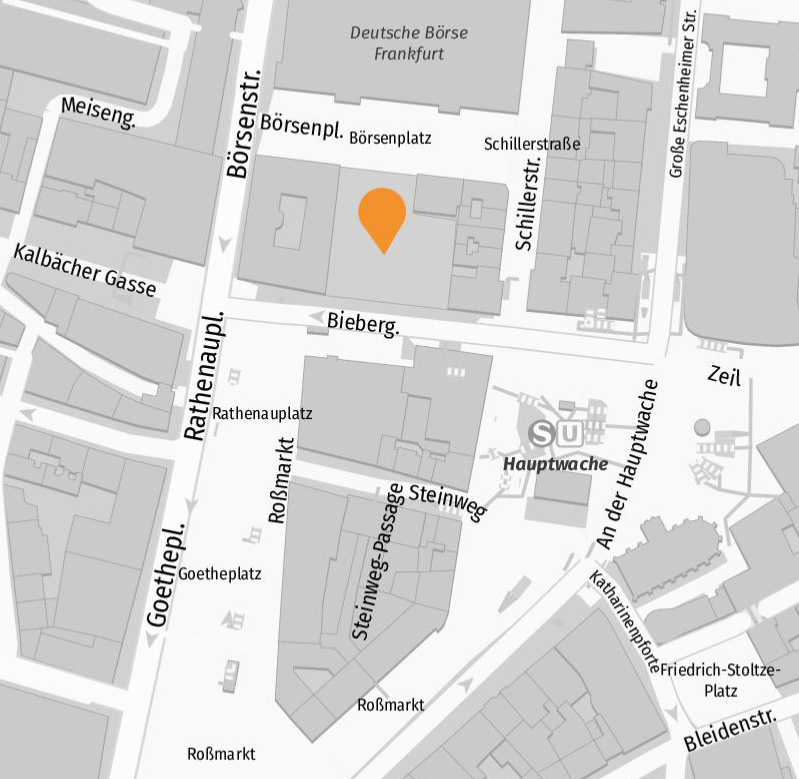 The plan provides for the above-ground demolition of the existing building and the construction of a new three-part structure with 7 floors. Only on the first floor does the structure extend over the full area. There and on the 1st floor, rooms for stores and gastronomy are planned, as well as outdoor terraces on the inside on the 1st floor.
Floors 2 to 7 offer flexibly separable office space. The 6th floor (Börsenplatz) and 7th floor (Biebergasse) have additional roof terraces. In addition, two intensively landscaped inner courtyards enhance the quality of the workplaces in the middle of Frankfurt's city center. They provide an oasis of calm for break-out sessions or breaks. The three underground floors contain the garage, storage rooms for the stores and the building services.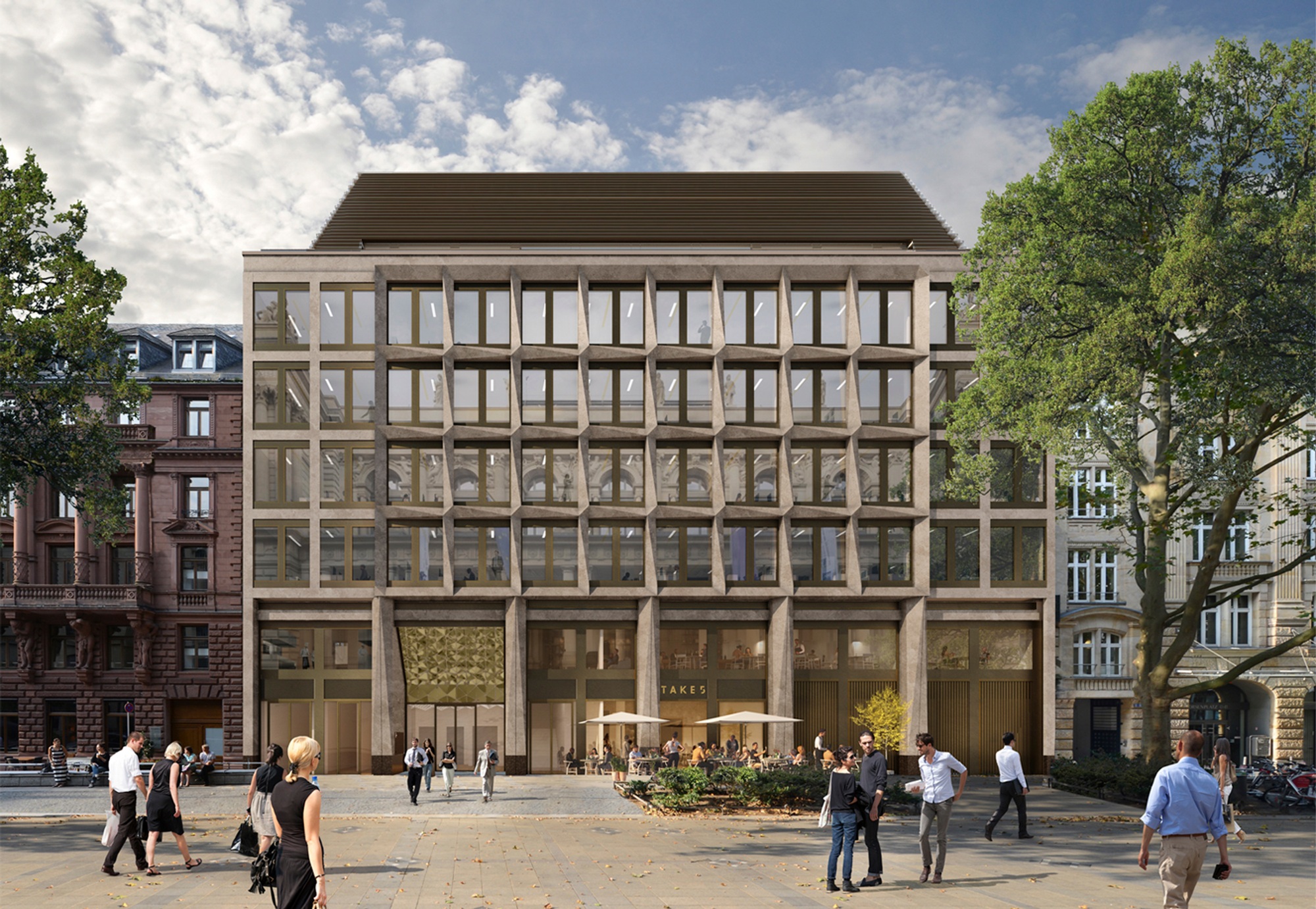 Externally, the complex will present itself as a valuable building brand. The cubist, visually attractive natural stone façade with floor-to-ceiling glazing is crucial to its visual distinctiveness. The haptic lattice aesthetic further enhances Biebergasse and harmonizes urbanistically with the newer buildings on Goetheplatz. At the same time, the façade facing Biebergasse is divided into three variants in order to avoid the monotony of modular concepts despite the width and to promote the impression of urban diversity. The new natural stone façade also corresponds in harmony with the Börsenplatz and the Frankfurt Stock Exchange building and its Wilhelmszeit façade at the rear.
The Biebergasse design is the winner of the « ICONIC AWARD 2022: Innovative Architecture » in the category – ARCHITECTURE – Retail.