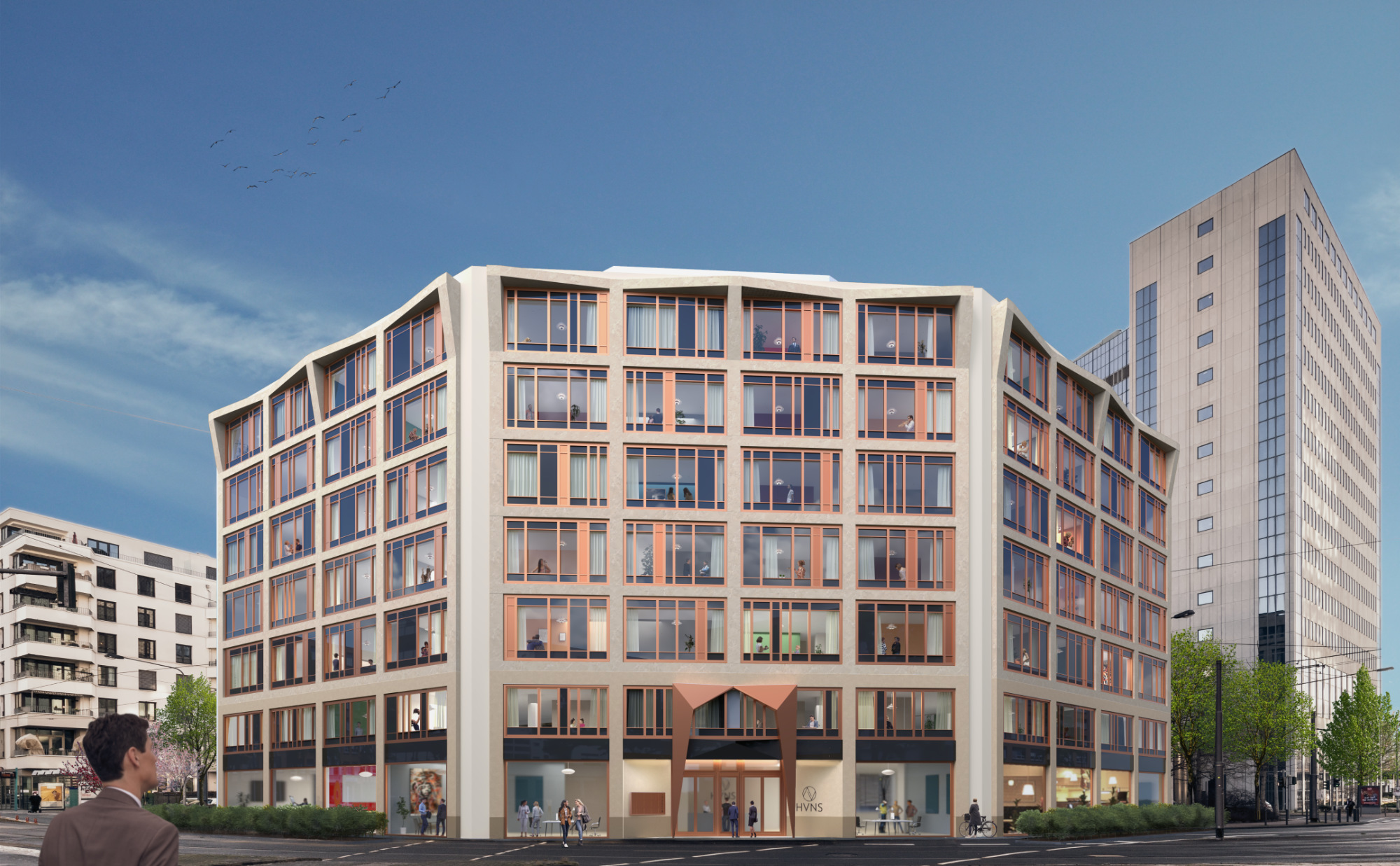 MAIN VOLTA
conversion of office tower into apartments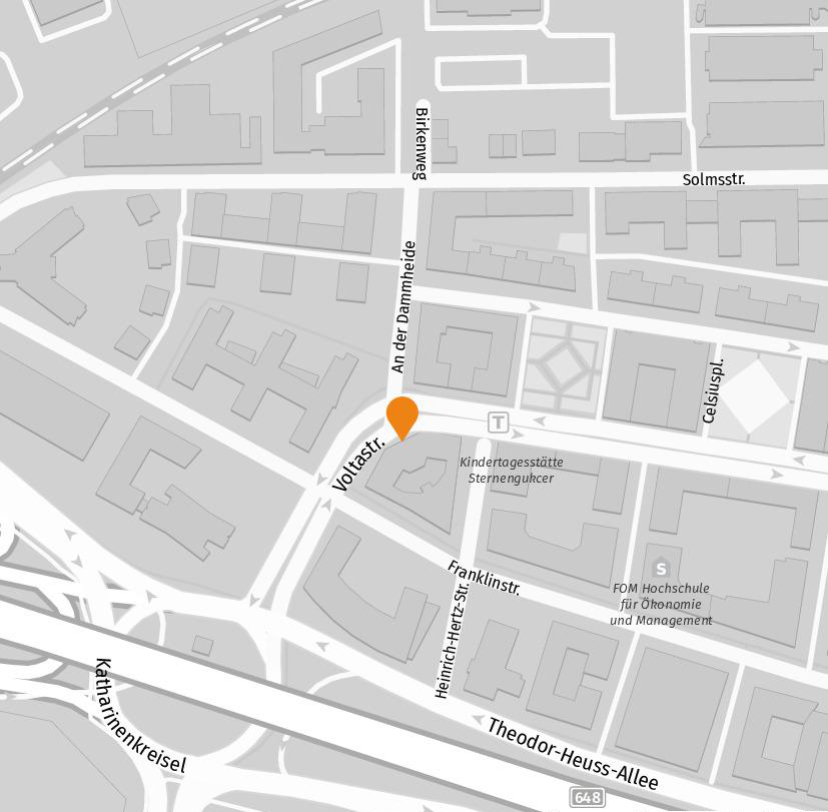 The project revitalizes two existing buildings in the « City West » neighborhood, which is part of the Bockenheim district. The conversion precisely follows the higher-quality product strategy of the HAVENS LIVING brand. Under this name, IC supplements the metropolitan residential market with higher-quality, fully furnished apartments for young adults. In addition to the benefits of uncomplicated temporary living in a central city location, they also offer communal areas and infrastructure that create a sense of community.
The planning of TEK TO NIK implements this strategy coherently and additionally emphasizes the higher quality of the offer through a metropolitan façade language and a generous design of the entrance. Construction began in July 2022, with completion scheduled for Q4 2023.