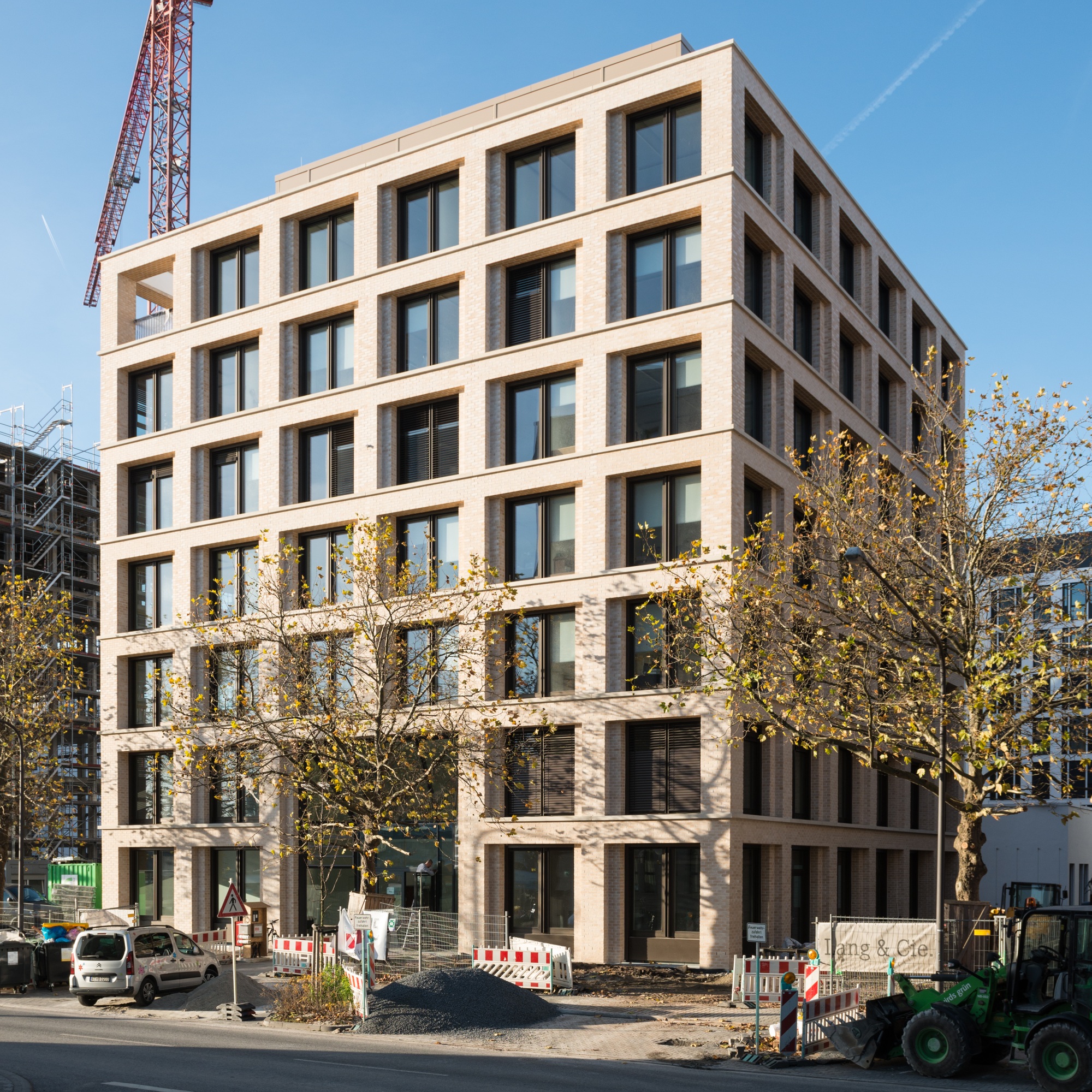 Medico Foundation
In the Lindley Quarter, Frankfurt am Main, 2017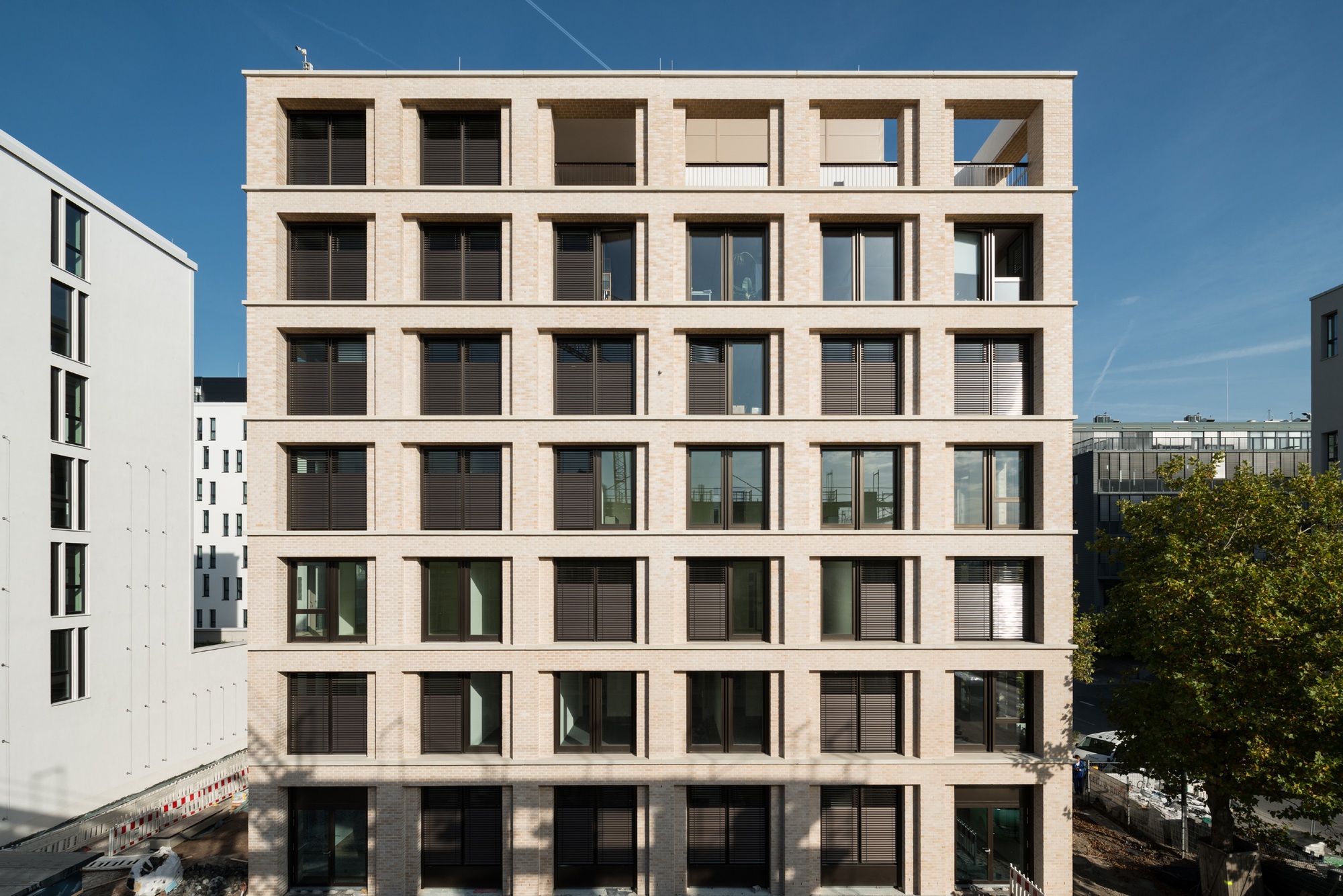 Medico International e.V. has been providing medical, social and practical aid to people in need for over 50 years. Medico International was awarded the Nobel Peace Prize in Oslo in 1997 for the International Campaign to Ban Landmines.
Foundations are primarily concerned with the capital-saving quality of concept and execution. With this in mind, TEK TO NIK has designed and realized a building of high quality for Medico's foundation administration that will remain economically advantageous for a long time. Moreover, it implements all the goals that are important for a socially oriented real estate owner.
The office building is reminiscent of a classic loft building: a free-standing, proportionally classically balanced cube with an edge length of around 25 meters and a height of 28 meters. With its square grid and the projecting bands between the floors, the facade of water-struck clinker bricks develops an attractive feel that radiates practicality and solidity.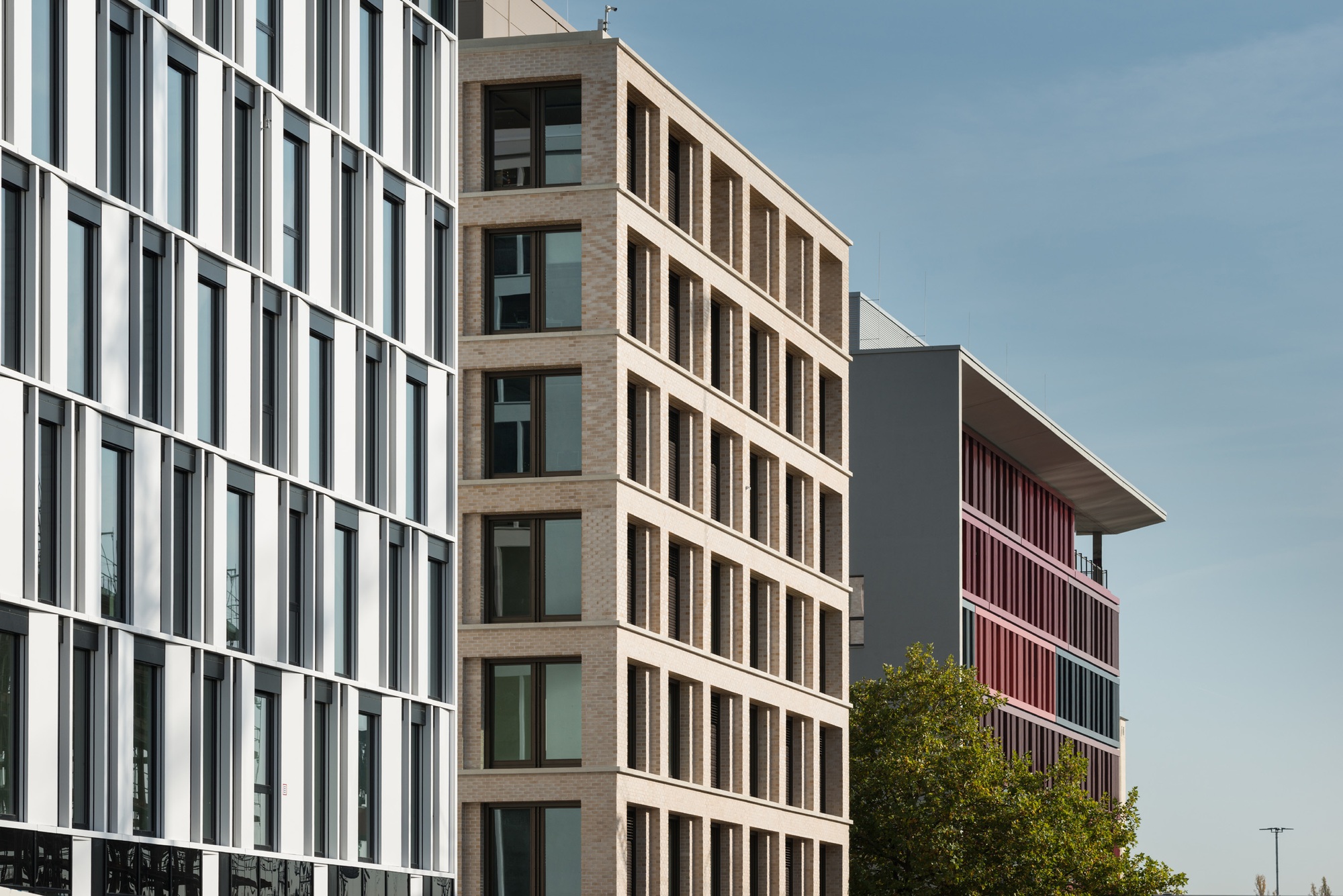 Inside, all the wishes of the foundation were realized on nine levels (underground parking, first floor and seven floors). The environmental and user-friendliness is reflected in many details (e.g. exclusively local woods). The rooms can be set up for 1 or 2 separate tenants on each floor and can be adapted to all forms of collaboration (cellular, group or open-plan offices) with little effort. The entrance situation and staircase were designed to be open, so that the building can be experienced as a social sphere.
Special permission was granted for the underground parking garage: In favor of more space for bicycles, showers and lockers, the prescribed number of parking spaces was reduced. The underground car park thus gives just as much importance to cyclists as to car drivers or people with mobility impairments.