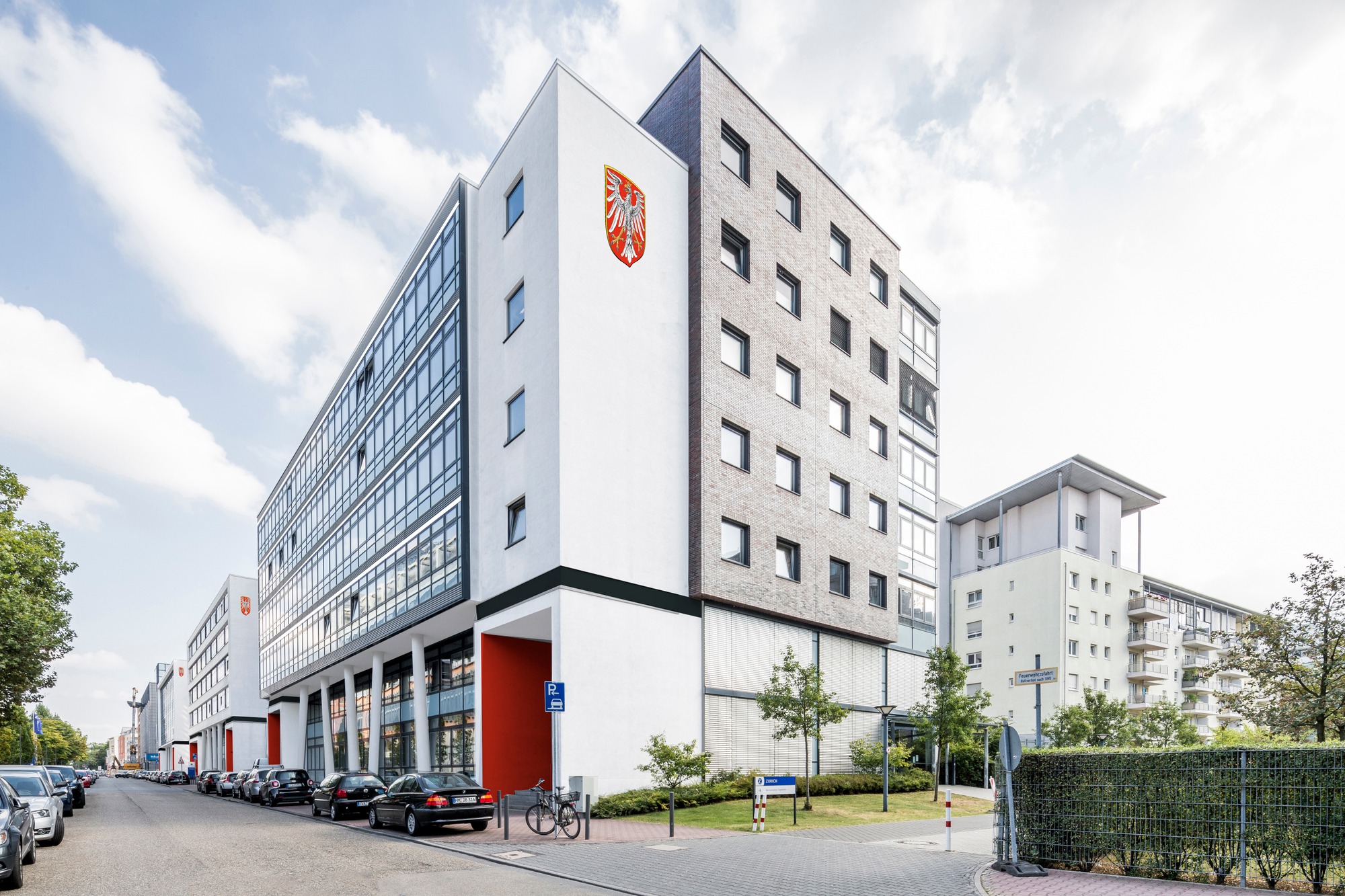 Conversion public authority center
Solmsstraße Frankfurt am Main, 2021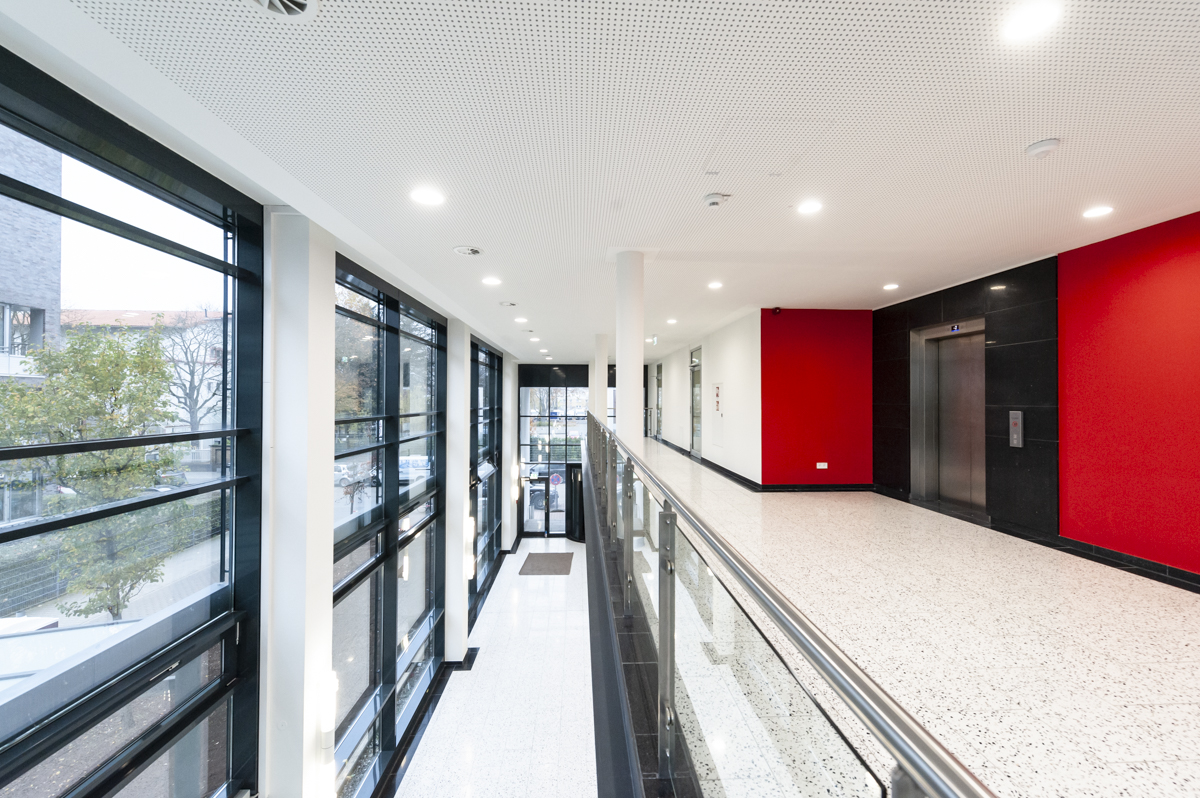 The City of Frankfurt wanted to improve working conditions for around 1,000 employees* and consolidate two offices previously spread across five locations at one address. The decision was made at the end of October 2019 for a 6-unit building complex in Solmsstraße. Prior to this, extensive measures for conversion, renovation and energy refurbishment had to be carried out.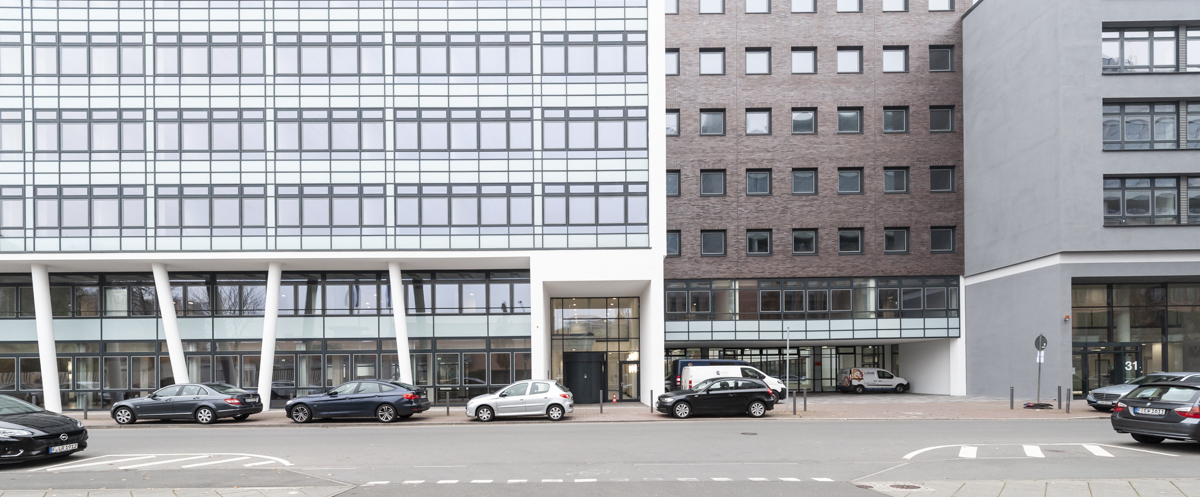 TEK TO NIK Architekten und Generalplaner GmbH was commissioned with the overall management. Although the realization was continuously under the pressure of the Corona epidemic (lockdown, hygiene regulations, supply chain problems, etc.) from March 2020 onwards. Nevertheless, the TEK TO NIK team managed to largely meet the deadlines so that the first partial move-in could take place as planned in the 2nd half of 2021.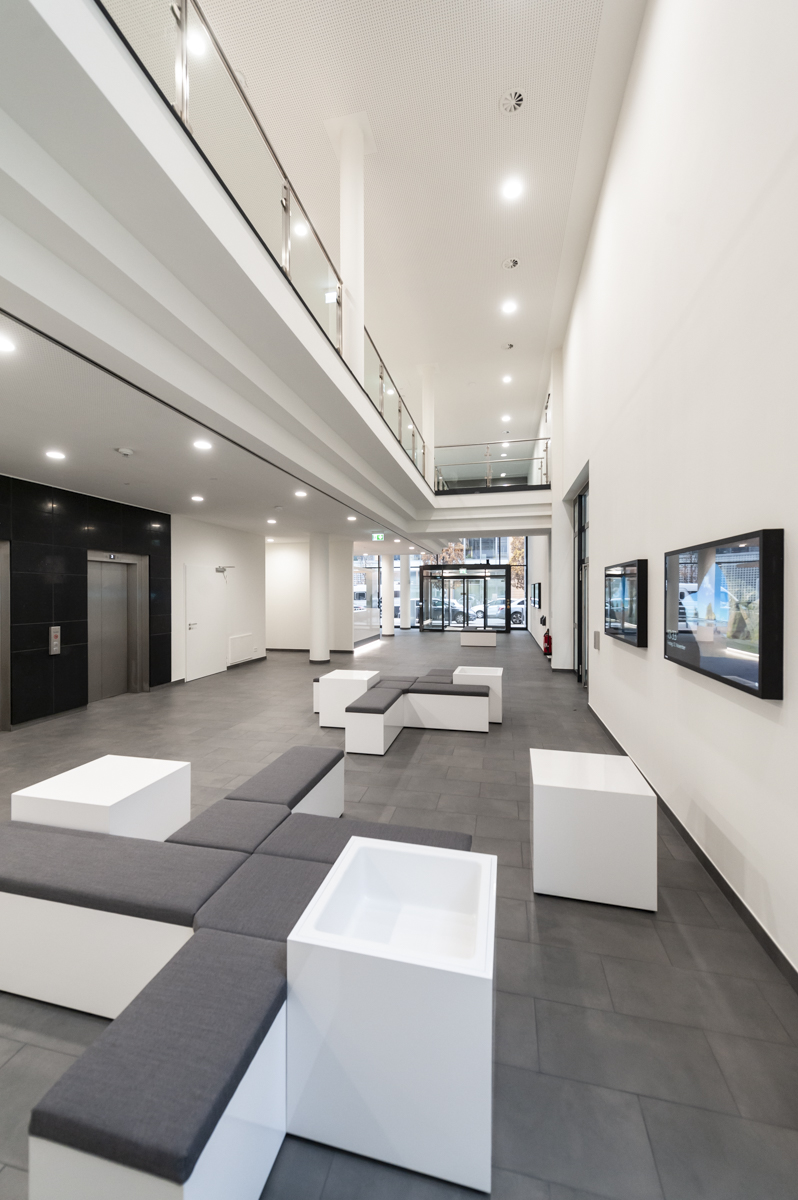 The scope included a new ETICS facade and replacement of the flat roofs, including green roofs. Inside, low-light, outdated office spaces were almost completely dismantled and replaced with modern, more pleasant office structures (e.g., with communication areas, functional spaces, quiet zones). In addition, a central, light-flooded reception area with an elegant reception desk was created. The garden area of the complex was also greatly upgraded (new paths, terraces as well as various new plantings).
Finally, the overall package also included a thorough refurbishment of the building's technical systems, including the installation of PV systems on the roofs of the technical rooms, which means that the converted and improved building can now be operated much more economically and efficiently.