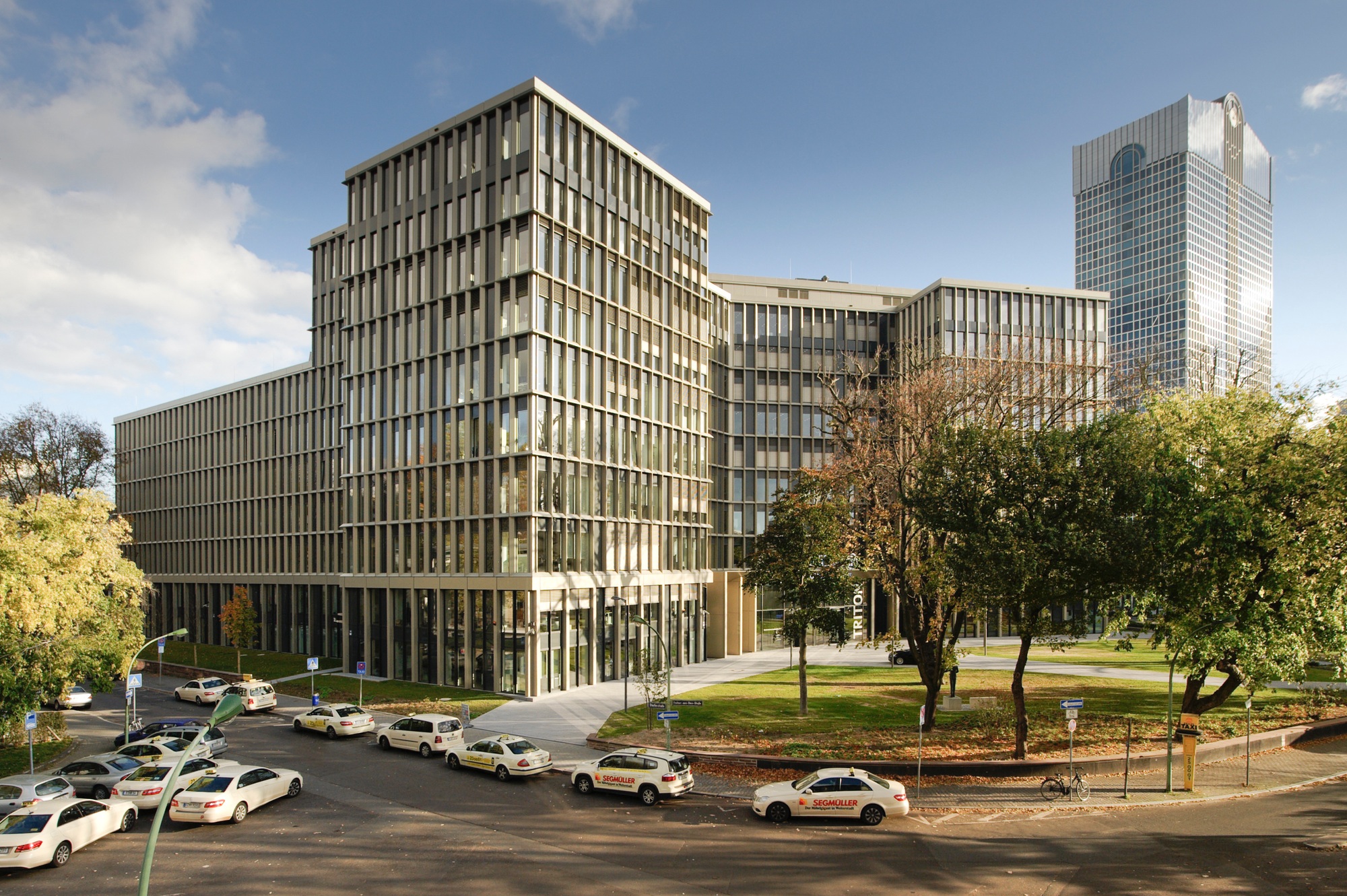 Revitalization TRITON
office tower, Frankfurt am Main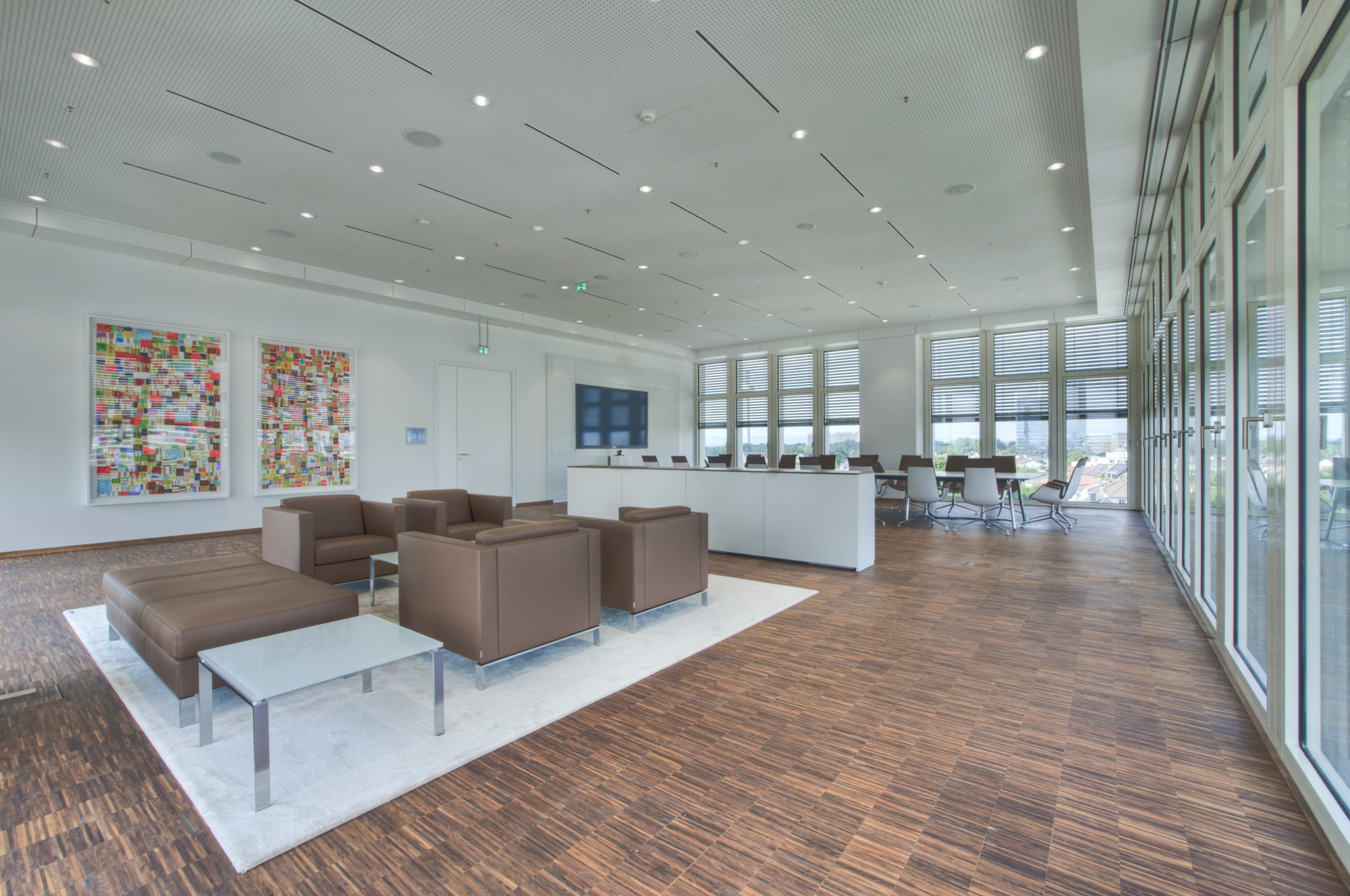 The Triton building with its prime location in Frankfurt's West End dates back to the 1980s. Serious technical problems finally made a comprehensive revitalization and technical renewal necessary.
In order to fully exploit the potential of the location again, to increase profitability and to bring the building up to the latest technical standards in terms of energy, we planned the building almost from scratch. In the process, we also intervened in the floor plan and replaced not optimally usable, triangular parts of the building above ground with new structures.
On the outside, the building was given floor-to-ceiling triple thermal glazing with high daylight transmittance and highly efficient external sun protection with light control alternating with closed glass panels, executed in front of the massive existing lintels.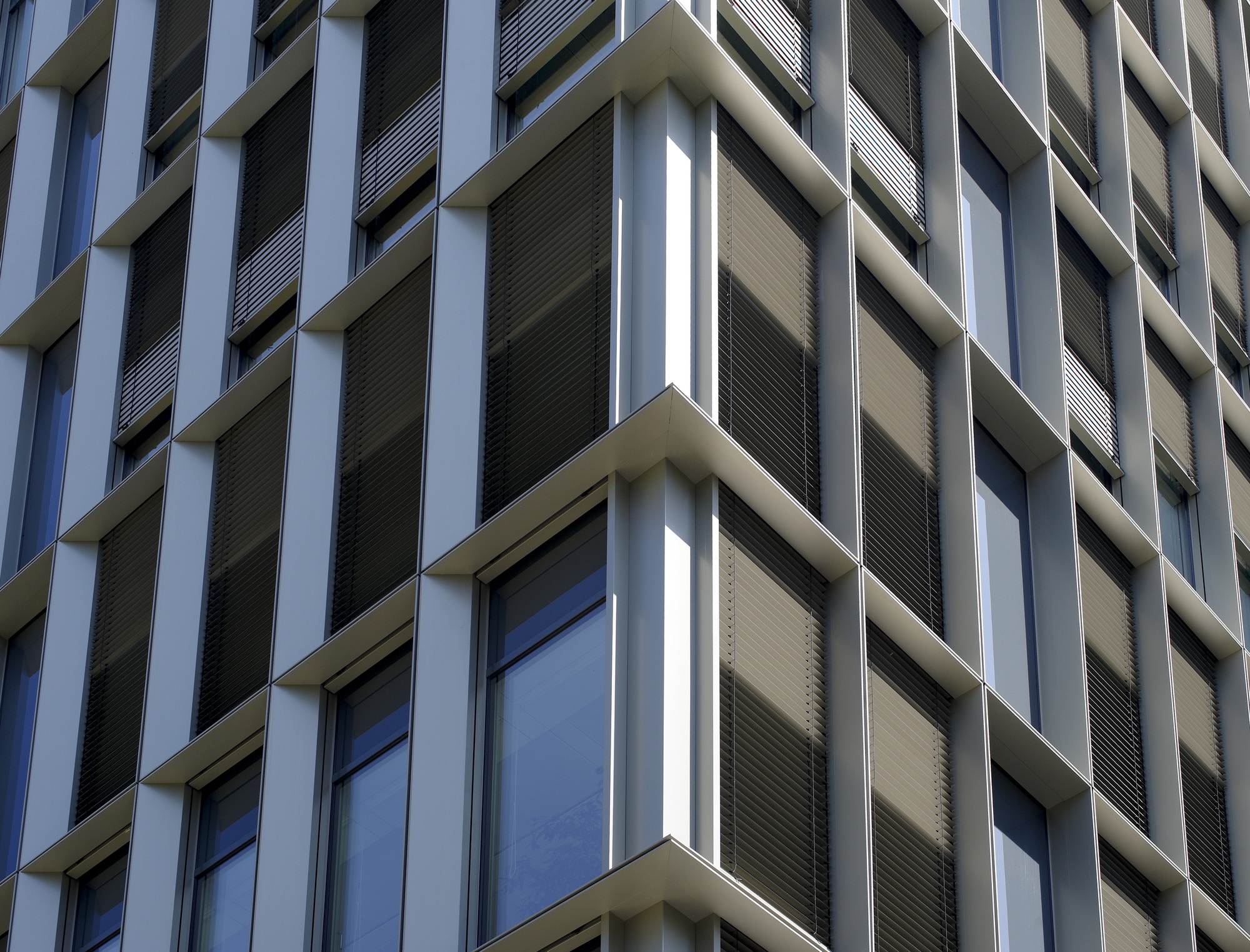 The new, highly insulated façade sits approximately 250 mm in front of the old concrete deck edge, resulting in an economically worthwhile gain in floor space. The energy result is a U-value for the first floor and upper floor facades that, at approx. Ucw 0.85 W/m²K, is well below the EnEV specifications. In addition, the building was one of the first in Germany in which all corridors and rooms were equipped with energy-saving LED strip ceilings including daylight-dependent control.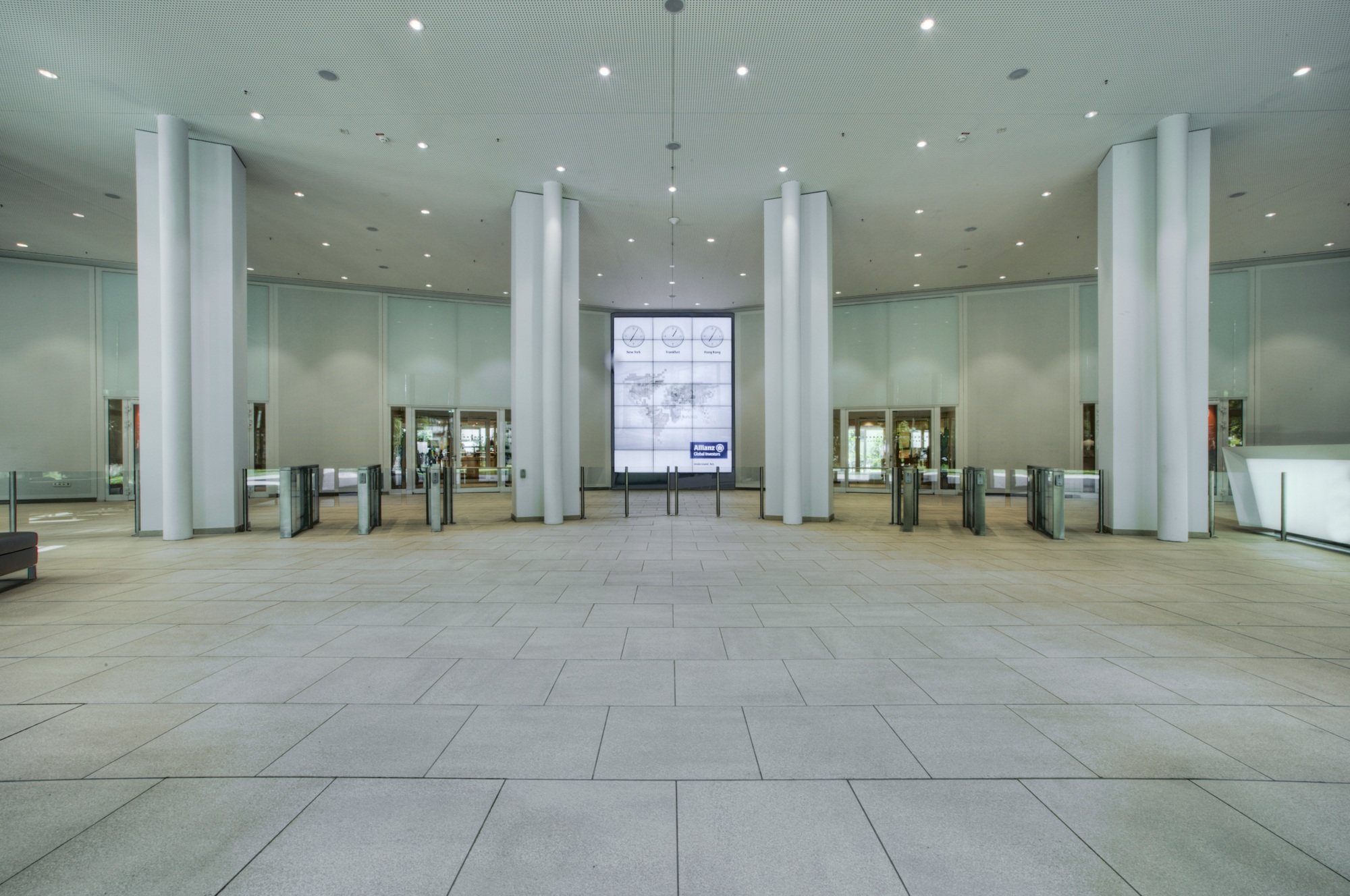 Due to the many specialist planners involved and the numerous technical innovations, the realization of the conversion was a demanding task, which TEK TO NIK fulfilled successfully and to the great satisfaction of the Dutch client. Thanks to many additional features, the building received the "Gold" certification according to DGNB.