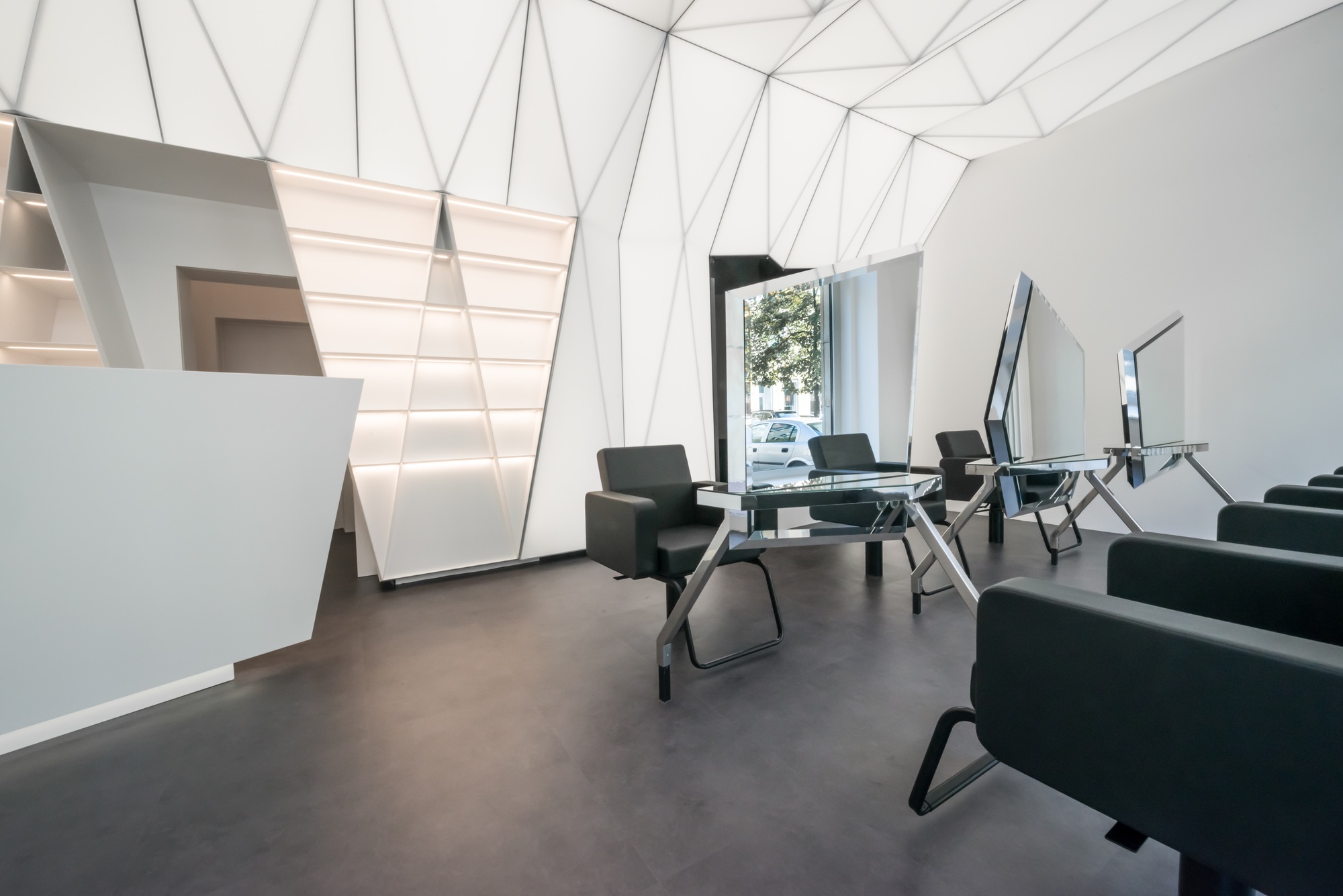 Style Pleasure
Retail Frankfurt a. M., 2015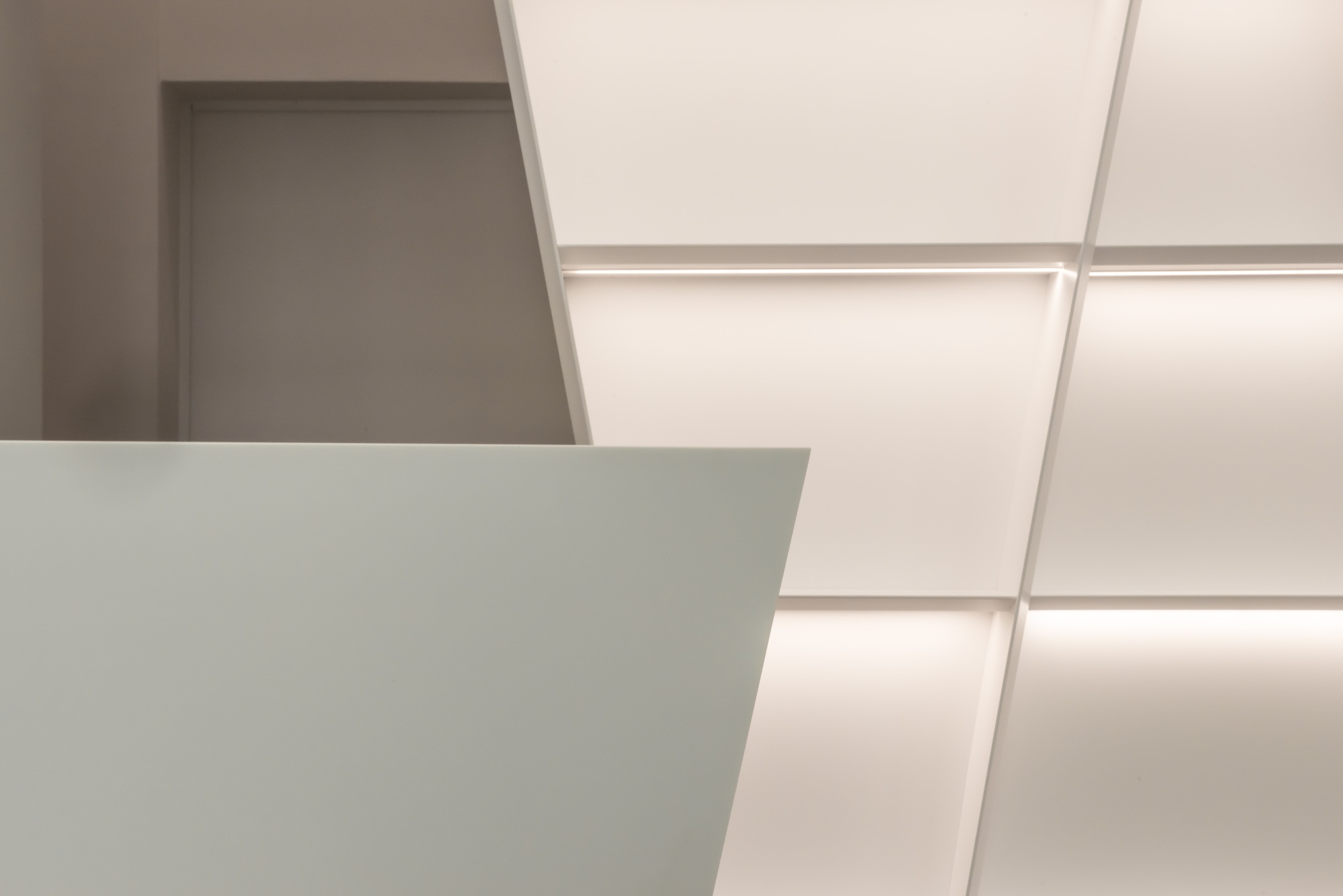 The owner of a hairdressing salon in Frankfurt Sachsenhausen, who has been successful for many years, wants to move to new premises in the direct vicinity of Schweizer Platz. With a completely new interior, she wants to signal her own claim to the fashion and craftsmanship quality of her work already in the interior design. In addition, the new salon should also be functionally designed so that working in it is a pleasure and productivity is promoted.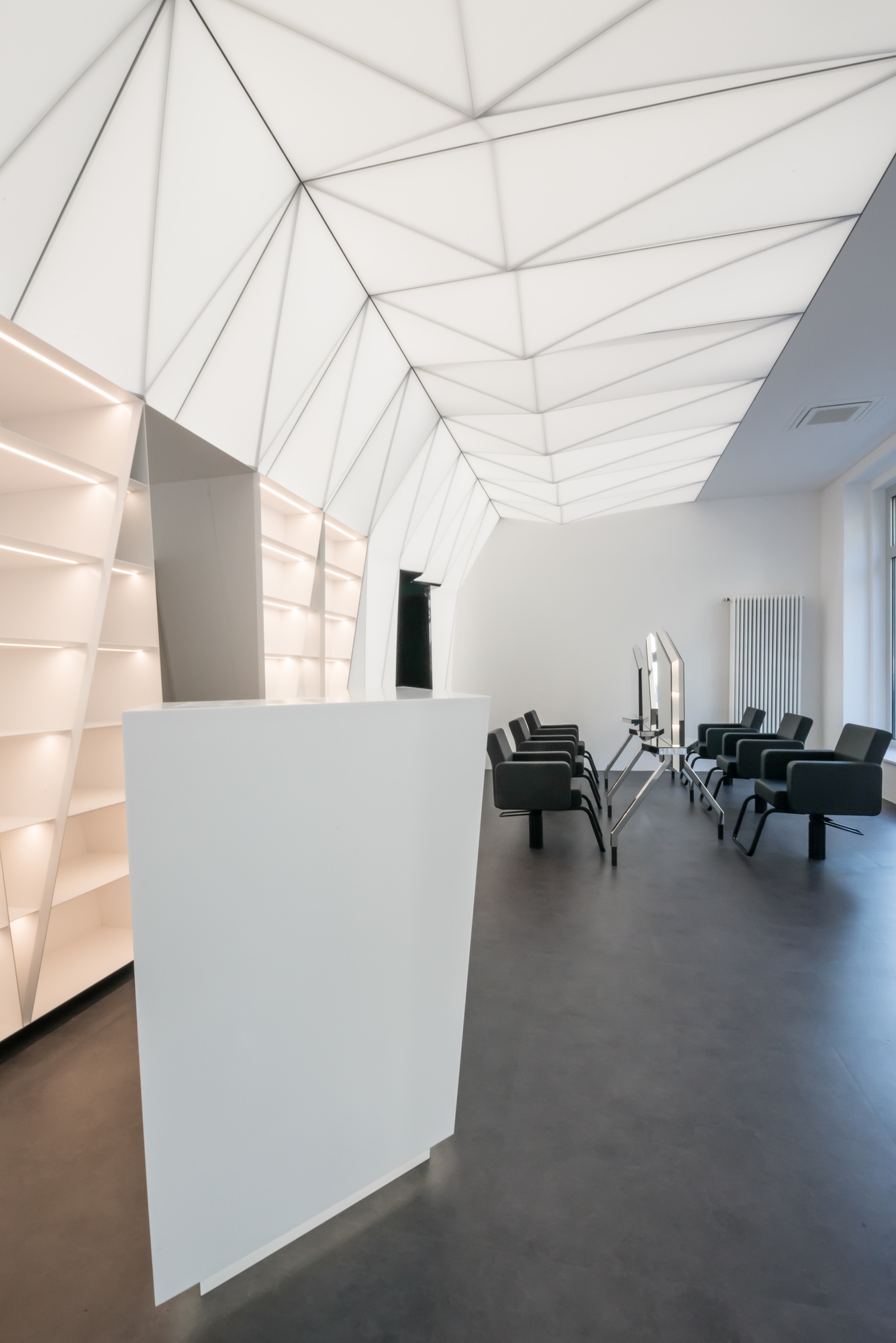 TEK TO NIK has transformed the given store with a total area of about 100 square meters, including the adjoining rooms, into a showroom with a completely new look for the owner. In terms of design, it is characterized by the cubist covering of the ceiling of the room with a textile covering, the reduction of colors to black and white, and a non-rectangular approach to essential lines (cabinets, mirrors, counter, ceiling covering).
The cubist shaped ceiling hides a large part of the electrical installations, especially ventilation and lighting. Effect: The entire ceiling illuminates the room across its entire surface and provides a largely shadow-free, soft studio light in all perspectives. This enables the employees to perceive and match the customers' hair colors very precisely.
The other electrical installations for the total of 6 dressing tables and 12 workstations were also laid completely concealed in the floor – connections for the equipment are located under the mirror tables. This made it possible to move the position of customers and staff away from the walls and into the center of the room. The unobstructed view changes the perception of the room, but also the communication of customers and hairdressers.
The solution was also very well received by customers and generated a lot of interest in the first few days after the salon reopened.