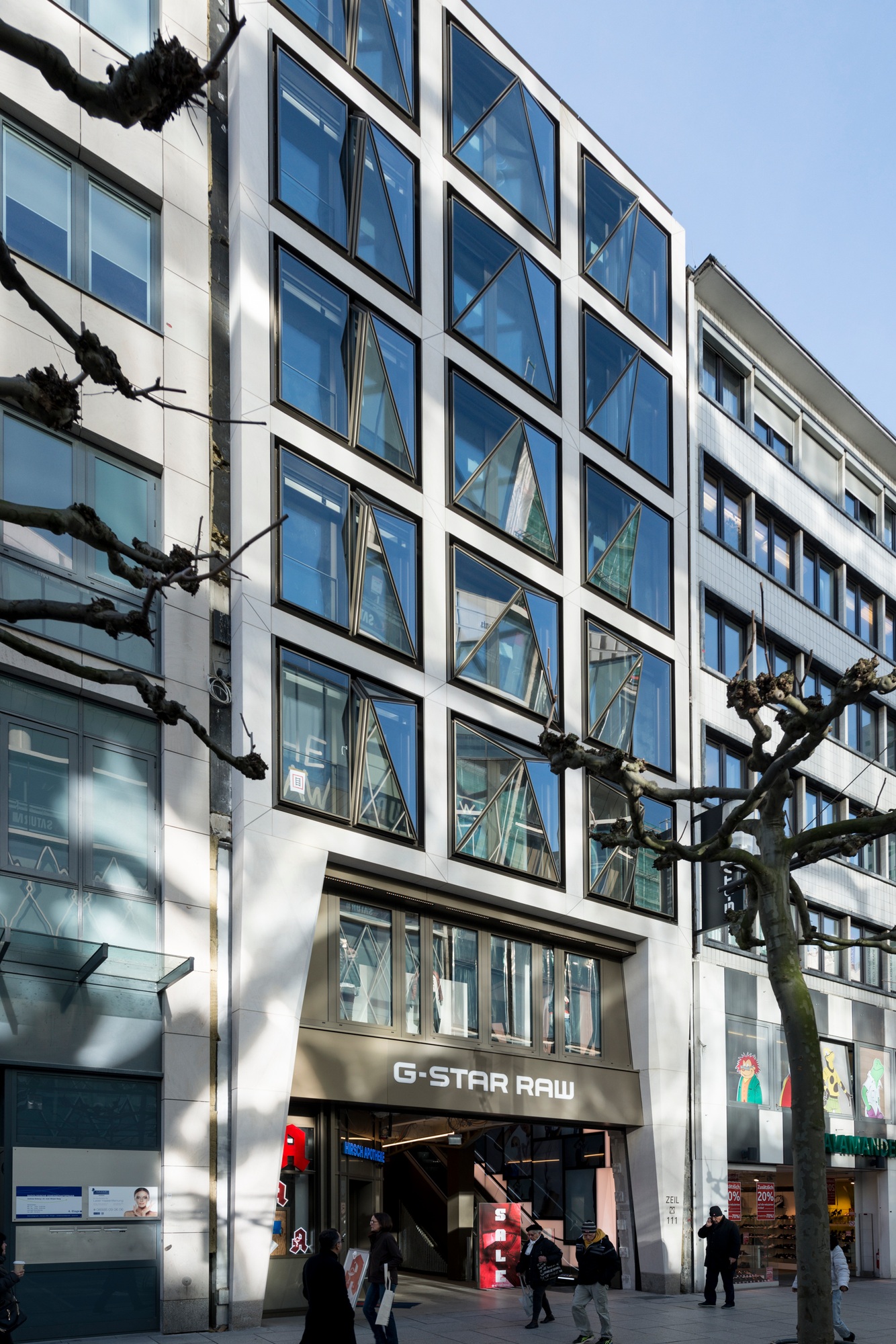 Zeil 111
Building for stores, practices and housing, Frankfurt am Main, 2018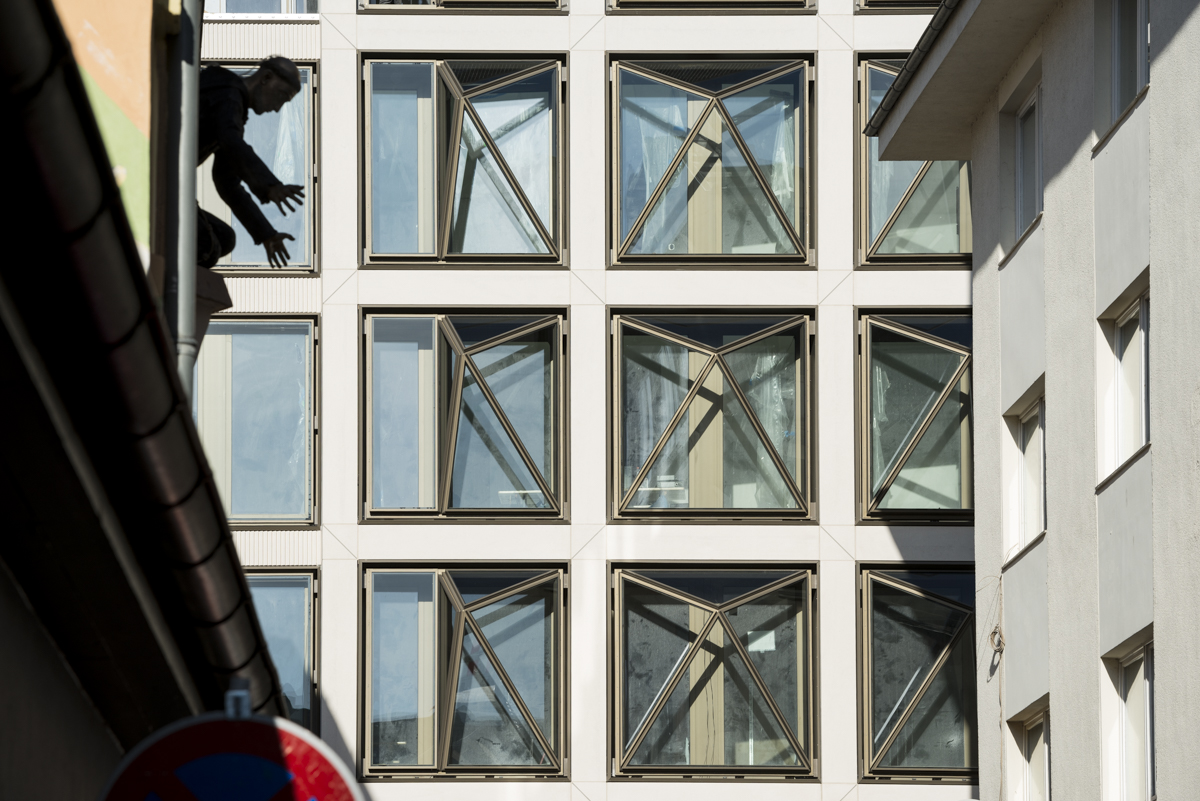 The Zeil 111 property belongs to the Else Kröner Fresenius Foundation. It was previously developed with a complex of two buildings that, in addition to a passageway with a passage to Holzgraben, also housed the Hirsch Pharmacy, one of the oldest German drug stores as well as Else Kröner's place of work and the birthplace of the Fresenius Group.
This resulted in essential specifications: The goal was to achieve a design and construction quality that could ensure a lasting return on capital for the foundation. Furthermore, the shopping arcade had to continue to connect the Holzgraben to the south to the Zeil and the Hirsch pharmacy had to remain open during the entire construction period.
The design solves the task towards the Zeil with a generous gatehouse physiognomy made of natural stone. It gives the building, which is only 10 meters wide, a stronger expression and increases the visibility of the shopping arcade to the outside.
The prismatic bay windows on the upper floors also contribute to the visual distinctiveness.
The building itself offers much more attractive spaces than before on both address sides, supported by higher spaces with modern ceiling constructions and reduced floor structures.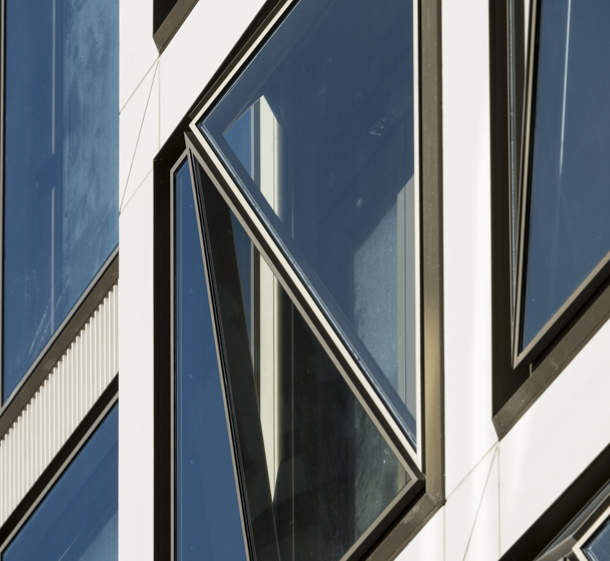 For the Zeil side, 4 retail spaces have been developed on the ground and second floors, with 6 offers for practices and offices above. Towards Holzgraben, 6 full floors with 15 one- and two-room apartments have been developed.
For the realization, the existing building was almost completely demolished, only the basement, first floor and the first floor on the Zeil remained in the core. In 2019, the completed building received an ICONIC AWARD from the "German Design Council".